I just… Let me breathe… Okay, well. After years of battling for the rights to her ? own ? music ? (hah, Scooter Braun's someone's crying in a corner) Taylor Alison Swift will finally get to rerelease her music – on her own terms, exactly the way she wants to. First up of the six albums, is her 2008 award-winning album 'Fearless'. In an Instagram post, Swift shared:
"I'm thrilled to tell you that my new version of Fearless (Taylor's Version) is done and will be with you soon," 
And by soon, she means April 9th. While Swift herself didn't specifically confirm its release date, take a closer look at the image she posted above. Swift, who is well known for her easter eggs and hidden messages, has of course hidden one in her latest announcement. Certain letters in her message have been capitalised (at odd places) and spell out the 9th of April. Her website currently offers preorders of the album, which are set to be delivered on April 9th.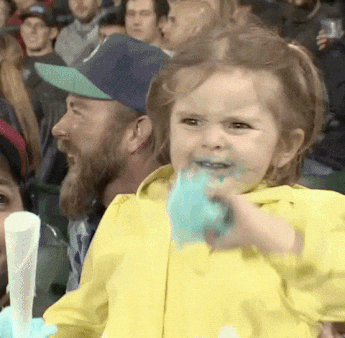 The 10 time Grammy Award-winning artist went on to announce that 'Love Story' will be made available today, dropping the memory-filled music video:
Not only was the album the most-awarded country album of all time, but it is also the only album in history to win the all-genre album of the year award and country album of the year award from the Grammys, as well as the top awards from the Country Music Association, the Academy of Country Music and the American Music Awards. The re-released album will not only include the re-recorded versions of all the original songs but will consist of a few previously unreleased tracks, all written around the same time the original album was written (when Swift was 16-18 years old).
"I've decided to add songs from the vault, which are songs that almost made the original Fearless album, but I've now gone back and recorded those so that everyone will be able to hear not only the songs that made the album but the songs that almost made it – the full picture."
So Swifties can expect 26 songs on the 2021 version of 'Fearless'. She elaborated further on social media, sharing:
"I've spoken a lot about why I'm remaking my first albums. But the way I've chosen to do this will hopefully illuminate where I'm coming from. Artists should own their own work for so many reasons, but the most screamingly obvious one is that the artist is the only one who really *knows* that body of work."
View this post on Instagram
Taylor Swift had been battling celebrity manager Scooter Braun (he famously manages Justin Bieber and has worked with Demi Lovato, Ariana Grande, Justin Timberlake and more) for control of all her music. With full control of her music, Swift would be able to own the music SHE MADE,  earn greater royalty and sales revenue and have control over how her recordings are used. However, this battle started almost two years ago when Scooter Braun and Scott Borchetta bought over Big Machine (Swift's first label) and were given the rights to Swift's masters – which caused her to release a long post on Tumblr accusing Braun of a plethora of negative acts. Amongst the accusations is one that states she was bullied by the 'Manager To The Stars'.
"I learned about Scooter Braun's purchase of my masters as it was announced to the world. All I could think about was the incessant, manipulative bullying I've received at his hands for years."
Not long after, we were once again told that Scooter Braun pulled a fast one on Taylor Swift. Variety revealed that Braun sold all of Swifts master recordings to private equity firm, Shamrock Capital, in a deal that was reported to be worth more than $300m. At the time, Swift had already revealed that she had begun re-recording her old music, which had "already proven to be both exciting and creatively fulfilling". She has promised "plenty of surprises" across the rerecorded albums. And now, thankfully, as Swift has signed with Universal Music Group (back in November 2018) ahead of her seventh album, 'Lover' and her latest, 'Folklore' and 'Evermore', Swift does not have to worry about matters regarding ownership. With UMG, Swift has complete rights over all of her new work.