The South Korean film, 'Parasite' dominated the film industry upon its world premiere at the 2019 Cannes Film Festival in May. It is now one of the most widely recognised films in the industry, with a 99% rating on Rotten Tomatoes and 96% on Metacritic. Also made history as the first Korean film to ever win 'Best Picture' at the 92nd Academy Awards, along with three other Oscar titles, 'Best Director', 'Best Original Screenplay', and 'Best International Feature Film'. And while the win was a reason to celebrate, it also seemed to have landed the cast in hot waters – as explained in the funniest anecdote shared by the actress that plays the younger sister 'Kim Ki-jung' in the movie, Park So Dam.
View this post on Instagram
During a guest appearance on the December 5 broadcast of the South Korean JTBC-produced variety programme 'Ask Us Anything', the 29-year-old actress shared how their Oscars win resulted in them being stopped at the airport on their way back to South Korea. And no, it wasn't because the airport personnel recognised them. She shared:
"We were nervous about the idea of shipping the trophies home [to Korea]. How could we send them by mail, when the trophies might break? So we put each one in a separate suitcase after wrapping them really carefully with tons of bubble wrap."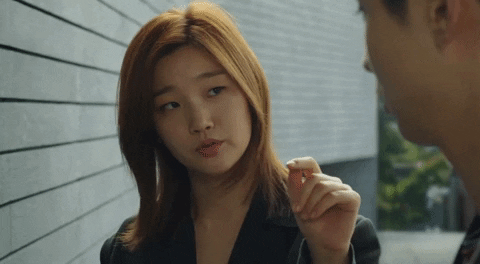 Okay, nothing remis so far. Park continued:
"Each [Oscar] trophy weighs about six kilograms so they're really heavy. And because they're made of metal and we had bundled them up so carefully in so much material, [security at the airport] mistook them for weapons. We had wrapped them in so much stuff, and since they were long and heavy, we got stopped at the airport."
Thankfully, they were allowed to continue on their journey after unwrapping their suspicious-looking trophy protection.
"The security agents were really shocked when they saw that they were trophies. So we wrapped them back up in bubble wrap [and went home]."
And rightfully so! I mean, look at how happy director Bong Joon Ho is with his trophies! Imagine if he couldn't return home with them??

'Parasite' tells the tale of two South Korean families on the opposite sides of the social spectrum – the wealthy Parks and the poor Kims. The movie was hailed for its expert ability to mirror the deepening disparities in Asia's fourth-largest economy in a satirically comedic and thrilling way.
*Cover image credits: Facebook / ParasiteMovie