When the name Vin Diesel comes up, immediately we are reminded of fast cars, explosions and crazy action scenes.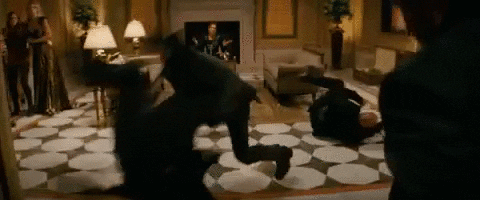 What we rarely (if not never) associate with the 53-year-old actor is the title of 'singer'. But now, it looks like the quarantine has inspired our beloved action star to pick up singing. However, just a few days ago, the 'Fast & Furious' actor took to his Instagram to share that he plans on releasing the music he'd promised fans for so long. He thanked fans for pushing him "to step out of [his] comfort zone".  And the very next day, fans were rewarded with a full single from Vin Diesel titled, "Feel Like I Do".
https://www.instagram.com/p/CFiCabWsLnc/
Speaking to Kelly Clarkson on her new show, 'The Kelly Clarkson Show', Vin Diesel attributed his time in quarantine to allowing him the time and space to create music. He also owes it to Kygo's label, Palm Tree Records, for signing him and going on to produce the dance song. His debut single is very different from what one might expect from the action star. Coupled with an EDM base is his signature craggy voice – but in a surprisingly gentle tone. The song focuses on what it's like to fall in love at first sight while the beat will have you moving to its upbeat rhythm. Fans were treated to a snippet of the song during Vin Diesel's appearance on 'The Kelly Clarkson Show' with Vin Diesel telling Clarkson,
"Kelly, I am so honoured to be able to debut my music on your show because you, since you first won [American] Idol until today, have somehow maintained your authenticity."
He went on to share,
"I am blessed that on a year that I would normally be on a movie set, but as you know that's not possible, I've had another creative outlet, another way to show you, or share with you, my heart. To that end, one of the people that first believe in me was Kygo…I hope you like it."
https://youtu.be/1deMR8Qg67Y
Despite his prominence in action movies, Vin Diesel has dabbled in singing. He's shared videos of him singing Rihanna's "Stay" (in 2013) on his Facebook page. He also sang a few bars of "See You Again" at the 2015 MTV Movie Awards in a tribute to his late 'Fast & Furious' costar, Paul Walker. He's even done a chipmunk version of 'Lean on Me' on the Jimmy Fallon show back in 2017.
At an earlier appearance on 'The Late Late Show' with James Corden back in March this year, Vin Diesel confirmed his plans to drop a full-length album so it may be that we'll get more than just 'Fell Like I Do'! Listen to the full song here and let us know your thoughts!