7 years, that's how long MAMAMOO has been around and how long they've been building their legacy.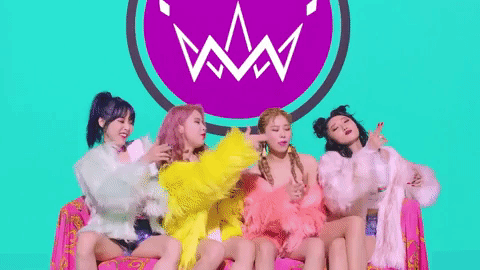 Since their debut in 2014 – one that critics have lauded as one of the best K-pop debuts of the year (rivalling MONSTA X, GOT7, WINNER, Red Velvet, LABOUM, Lovelyz) – with "Mr. Ambiguous", MAMAMOO has gone through various shifts in artistic expression. Where "Mr. Ambiguous" was a retro-influenced sound accompanied by a cute image, 2016's "Décalcomanie" saw the girls move on to richer sounds with a more mature, sassy image. Through the years though, the girls have always delivered sonically, with their solid vocal performances cementing their place as the vocal Queens of the South Korean music industry.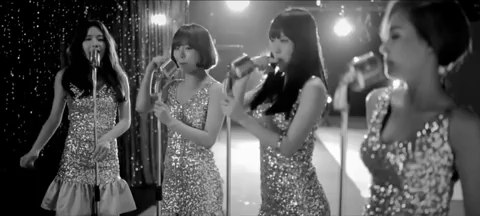 In their pre-released "spoiler film" for the album, the girls talk about what the title song means to them. Wheein remarks:
"MAMAMOO has rarely released a ballad as a title track, so I think that's something special. It feels like we can show the vibe that we've grown over the past seven years."
Continuing, Hwasa added…
"I felt very calm when I first heard it. It's not a tearjerking or deeply moving song, but one that you can calmly immerse yourself in."
Solar (real name Kim Yong Sun) described the song by saying:
"'Where Are We' contains the stories of the MAMAMOO members over the past seven years, but it also contains stories about life that anyone can relate to. We went through a lot of joys and hardships in the past seven years, and we tried to show that in the music video."
And I think they did splendidly in conveying their stories! Hwasa was right: it's easy to immerse yourself in "Where Are We Now". The track will give you goosebumps, as it sounds as if it belongs on the soundtrack of a blockbuster romance film.  The "Maria" singer starts off the song with her soulful vocals as she sings about nights she doesn't want to let go of before we move on to Wheein, who asks, "Where are we now?". The harmonies are out of this world, achieving the kind of perfection that only MAMAMOO can with their vocal control and ranges.
WAW is a three-part project, which will feature a concert and documentary, in addition to the album. The tracklist for MAMAMOO's Where Are We include:
• Where Are We Now     • 내일의 너, 오늘의 나 (Another Day)     • 애써 (A Memory for Life)      • 우린 결국 다시 만날 운명이었지 (Destiny Part 2)
The album drops just a little after member Wheein's work of art, solo album Redd.
https://www.flyfm.com.my/flycelebrity-mamamoo-wheeins-solo-album-redd-is-literal-art-watch-her-stun-in-water-color-mv/
Wheein's album drop makes MAMAMOO the first (and only) K-Pop girl group to have all the members release a solo album that has sold 50,000 copies on Hanteo. It follows Hwasa's megahit Maria, and Moon Byul's chart-topping album, Dark Side of the Moon. Solar has also made her solo debut, with the single "Spit It Out". As a collective, the group dropped their 10th EP Travel last year, featuring hits like "Dingga" and "Aya". MAMAMOO is also the ONLY female group with 100M unique listeners on Melon.
If you were sleeping on these Queens before, don't worry. It's never too late to join Moomoos in celebrating their talents!