When BLACKPINK member Jennie debuted with her solo track – aptly named "SOLO" – back in 2018, YG Entertainment (the group's management company) confirmed that all of the members would also be debuting music as individual artists. However, months passed and soon those months turned into years. But, it's not like YG let the phenomenal members of the group waste their talents. Nay, the girls were always busy. Since Jennie's solo track, the members of BLACKPINK (Rosé, Jennie, Lisa, and Jisoo) embarked on a 13-night 'In Your Area' world tour, released their first Japanese studio album, 'Blackpink in Your Area', appeared on The Late Show with Stephen Colbert and Good Morning America, performed at Coachella and released their first full-length album as a group.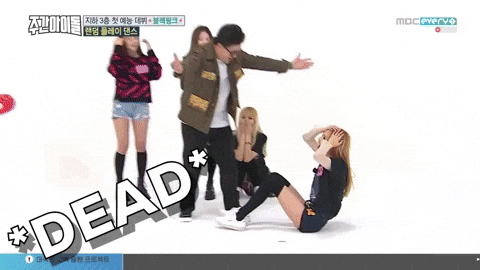 Through it all, though, were calls for the members solo projects – after all, YG had promised fans they would get them. The calls for YG to "treat BLACKPINK right" grew even louder following the release of their Netflix documentary, 'Light Up The Sky', where lead vocalist Rosé was seen working on writing her own music and having her songs recorded. So when YG confirmed that the girls would be releasing their solo projects this year – starting with Rosé, then Lisa and finally, Jisoo – fans were ecstatic.
And now, Rosé has finally dropped the music video for her title track 'On The Ground' and her full album '-R-'.
Now, '-R-' has two tracks with lyrics (and an instrumental version of each song) – 'On The Ground' and 'Gone'. Both songs are written and sung in English. As a result, netizens are expressing their disappointment over Rosé's choice to have both songs in English, what with her being part of BLACKPINK, a South Korean K-Pop group. On a local site, a netizen created a post entitled, "Who else feels that it's regrettable that Rose's first solo songs are in English?" In the post, the netizen shared (as translated by Allkpop):
"That's me. I understand that her follow-up track 'Gone' is in English, but I listened to the title track 'On The Ground,' and that's in English too. I wanted to hear Rose's voice singing in Korean…That's the part I'm a bit disappointed with: I felt she was thinking about the international listeners more than Korean listeners…Well, it's Rose's long-awaited solo album, so I hope it goes well! A lot of people might think I'm not her fan, so I'm posting a photo of the album I bought."
The comments on the post varied, with some agreeing with the netizen:
"Yeah, I feel like I can't really get the emotions of the song because I don't understand English,"
"I feel the same, I felt she cared more about her international fans,"
"Can you call it K-pop if it's all in English?"
While others shared:
"I can understand why Rose released the songs in English, she does have more international fans than Korean fans,"
"I don't care if the songs are in English,"
"I think she released it in English so that she can enter the American music market."
View this post on Instagram
New Zealand born Rosé (born Roseanne Park), having prepared for this album for two years, had expected that fans may take issue with the choice of language. In fact, during a press conference, the 24-year-old addressed her decision to write both songs in English, sharing:
"I'm sure that every song has a language that suits it best. I debated a lot about what language would suit the title track, and it turned out, it was English. In truth, I was worried that fans might be disappointed with English lyrics, but I also felt that it was important to present them with a completed song, the best song that I could be satisfied with."
BLACKPINK as a group, has always been very "internationalized", with Jennie having studied in Australia and Lisa being Thai. Throughout their years as a group, they've sprinkled English in their songs where possible (Lisa raps in English for the Japanese version of "Boombayah") and their first album 'The Album', has full English songs as well. Part of the girls' charm is their ability to transcend language barriers and cultures with their music. Being bilingual and having grown up in Melbourne Australia, it's not surprising that Rosé chose to write her songs in English – it's probably the most eloquent way for her to release what's in her heart. The sweet singer is known to be shy, introverted – but, when comfortable, is fun and energetic – thus, lending to her tendency for introspection. "On The Ground", Rosé says, is "kind of about looking for answers in life for a purpose in life".
"I feel like people especially these days, can relate to it, sometimes when you're always kind of on that roll, you kind of forget to take care of what actually matters to you most, and it's just a song that says everything we need is already within us. There's no need to go out and look for it."
View this post on Instagram
Language aside, the songs themselves are beautiful. They reflect Rosé as an artist both lyrically (mature, thoughtful, heartfelt) and sonically (the guitar riffs, indie and accompanied by her "breathy vocals"). And Rosé herself is proud of her work, which is really, really important. At present, Rosé will debut her live performance of "On the Ground" at The Tonight Show Starring Jimmy Fallon on March 16. Let's continue to support the talented young artist!
*Cover image credit: YG