Will Nick Jonas Let His Future Kids Become Singers? Well…
"Let's make sure you still want to do this in a couple of years"
The Jonas Brothers were lucky that growing as mega popstars, they always had both their parents who were supportive of their dream to pursue music as a career, however, boy band member Nick says he's not sure that he'd immediately give the green light if his future children choose to follow his footsteps into music in the future.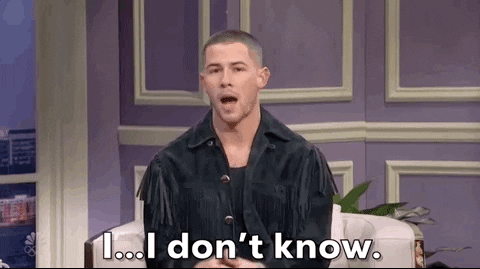 The singer and his wife Priyanka Chopra aren't parents just yet, but it seems the performer has put some thought into whether or not he would let his potential kids venture into the music industry.
View this post on Instagram
Nick and brothers Kevin and Joe skyrocketed to fame as child stars in music and entertainment, and in a recent interview, Nick revealed to E! News Daily Pop his thoughts on letting any of his own his kids do the same.
"If they want to be singers, I would tell them, 'Alright, let's give it a beat. Let's make sure you still want to do this in a couple of years," Nick explained.
As for his own parents, Nick says he's grateful that he and his brothers were able to "have had these experiences we've had together traveling the world," with their blessing and support through it all, even till today as grown adults.
View this post on Instagram
Aside from future baby daddy plans, The Jonas Brothers just announced that their Remember This tour will kick off in August. Nick will also host the Billboard Music Awards, and the band of brothers will perform a new single with Marshmello called Leave Before You Love Me.
View this post on Instagram
*Cover image credits: Instagram @nickjonas
Email

Studio Hotline


+603-7724 1144

Office


+603-7710 5022

Fax


+603-7710 7098

Address


Media Prima Audio, PH Floor, North Wing, Sri Pentas, Persiaran Bandar Utama, 47800, Petaling Jaya, Selangor Darul Ehsan.