Sometimes the best – and cheapest – remedies are the ones you can DIY at home.
And this trick is something you can have access to if you're living in an Asian household because it involves a staple in Asian meals – rice! That's right. Every time your mum makes rice, stop her before she can throw the water away because it's going to help your hair and your skin glooooow! But what exactly are you looking for after washing rice? It is the starchy, cloudy water left over after rice is left to soak or washed. Here are the benefits of rice water for your hair and skin!
Rice water for your hair…
Rice water has been used for centuries – from women in Japan during the 794 CE with floor-length hair to modern-day China, where village Yao women have hair that averages 6 feet long. This is because rice water has been proven to have so.many.nutrients. It contains amino acids, inositol (which helps strengthen hair), vitamins B and E, minerals, and antioxidants. With this much packed in, it should work well for your hair, correct? Regular use of rice water is said to reduce dandruff, strengthen the strands and improve its appearance. Not only that, but it also works to remove the toxins that could accumulate on the scalp. However, many attribute rice water to hair growth – this has yet to be proven. So, while rice water isn't proven to actually make your hair grow faster, it can make it look shinier, healthier, and fuller.
How do you make rice water yourself?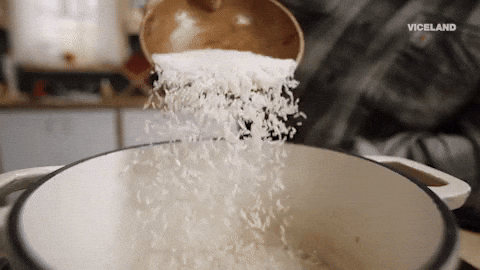 Rinse uncooked rice to remove dirt and impurities

Place the rice in a bowl and cover it, let it soak for 15 to 30 minutes.

Knead the rice with your hands until the water turns cloudy. This helps the vitamins and amino acids diffuse into the water.

Strain out the rice and pour the water into a clean bottle.
The shelf life of rice water is about a week if you keep it refrigerated. Otherwise, rinse your hair with the bowl of rice water and you'll see the difference in a week or so. You can even massage rice water into your hair with conditioner, and leave it for 20 minutes or so, like a hair mask, and then rinse it off with regular water.
Rice water for your skin…
Rice is a staple in many Korean skincare products. It's said to minimize the appearance of pores and tighten skin. Rice water is also said to help face age spots and relieve acne. Use every day as part of your cleansing and toning skincare routine, morning or evening. As a cleansing routine, you can use rice water with a clay mask. Mix the two and massage the mixture onto your face, leaving it on for 3 to 5 minutes. To use rice water as a toner simply apply it to your face after cleansing, as you would with a regular toner.
Before long, you'll have people telling you that…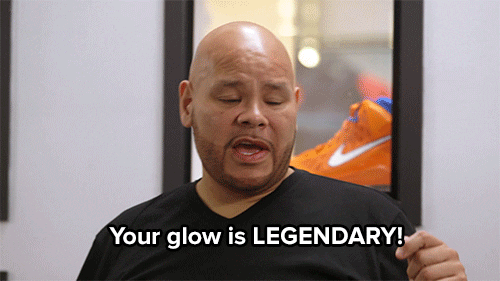 It is also said to naturally soothe skin inflammation, rashes and other skin problems. According to a 2002 study from the Department of Toxicology at Vrije University in Brussels, the Belgians found out that patients suffering from atopic dermatitis are able to improve the condition by bathing in rice water for at least 15 minutes twice a day.
Will rice water work miracles for your hair and skin? There is no 100% guarantee. After all, just because something works for your sister doesn't mean it will work for another. We have different hair and skin types, lifestyles, habits, diets and genetics. Some people have felt an increase in skin itchiness after using rice water. So if you happen to have dry, flaky skin, it may be best to avoid homemade rice water. But with the number of of people who swear by the rice water method, it's worth a shot!
*Cover image credits:
Rice: Photo by Isabella and Louisa Fischer on Unsplash
Girl in water: Photo by Jernej Graj on Unsplash