We're finally getting the first official look at the Powerpuff Girls in the live-action CW reboot! The show will bring our fave cartoon superheroes Blossom, Bubbles, and Buttercup to life on screen. Originally introduced back in 1988 on Cartoon Network, the kid's show ran for 6 seasons before ending a little over 15 years ago in 2005. However, the characters have remained popular among 90s kids – who are now mostly adults and young adults. As a result, the show aims to leverage the nostalgia of the characters while also bringing a little twist to the cartoon to suit the passage of time of its audiences.
Our leading ladies portraying the characters ready to fight evil are Chloe Bennet, Dove Cameron, and Yana Perrault, who are set to play Blossom, Bubbles, and Buttercup respectively. Scrubs actor Donald Faison will play papa bear Professor Utonium, with Tom Kenny reprising his iconic role as the narrator of the series. The filming of Powerpuff Girls begun last week, leaving fans hoping that since production has kicked off, the series might be released later in 2021. As of now, not much has been revealed about the plot of the show, however, at least one iconic villain from the animated series is set to return and we're keeping our fingers crossed that it's Mo Jo Jo! It just wouldn't be the same without their arch-nemesis.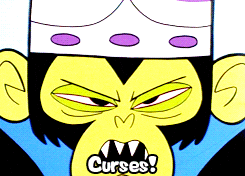 Fans also have a ton of questions regarding the character's costumes (I mean, look at Fate: The Winx Saga and the ZERO stylistic connection to the comics) and anyone who has ever watched a CW  reboot will know, classic-looking outfits often get upgrades – especially now, since the girls have grown up.