The latest in K-drama additions to Netflix is the crime/comedy 'Vincenzo'. Starring 'Descendants of the Sun' South Korean actor Song Joong-ki – whose other recent Netflix project 'Space Sweepers' has topped the streaming sites movie charts – the series is making waves for its incredible blend of comedy, crime and love (familial and romantic). It follows Song's character, Vincenzo Cassano, who was adopted by and grew up to be the consigliere (adviser) to the head of the Cassano mafia family, Don Fabio. After Fabio's death, Vincenzo (who is also a lawyer, btw) fled to Korea upon realising that Fabio's biological son (and new mafia leader) was trying to kill him.
View this post on Instagram
Now, Song's character seems to be in Italy for the better part of the first half of the first episode. We're shown beautiful Italian architecture – buildings, streets – as well as rolling green fields and vineyards. He is even shown walking up steps to a lavish estate that overlooks these fields and vineyards. At no point do we have reason to doubt that these scenes were filmed in Italy. Sure, with COVID restrictions, it may have made filming on location difficult – but not impossible (plus, it's not like we're privy to their shooting schedule).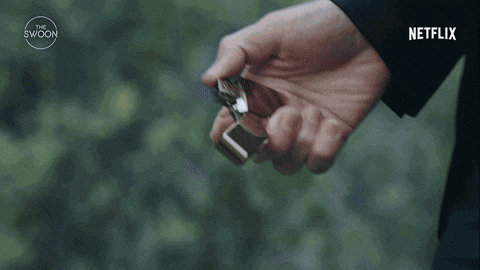 BUT AS IT TURNS OUT – are you sitting down? – the scenes of Vincenzo in Italy, were all done using CGI. In a clip released by tvN, there is a breakdown of the scenes and how they look before and after the graphics were included. Take a look:
So… Song isn't actually walking down Italian streets… BUT LOOK AT THE DETAIL!! The motorbikes in the background, the reflection of the buildings in the car window.
What do you mean they aren't really in a courtyard?? It's a car park/rooftop??? Song isn't actually acting with Salvatore Alfano (Paolo)?
Even these rooms are fake???
Honestly, I'm shooketh. Netizens who have also seen the clips have shared their own shock, stating:
"??????That wasn't in Italy…??? Oh my god.."
"This is really crazy,"
"Wow, the actors that managed to act there are amazing," 
"It's really hard to act like that, the actor's concentration is awesome,"
At present, the series is still ongoing, with the drama now set in South Korea. 6 out of 20 episodes are available on Netflix, with a new episode released every Saturday and Sunday. If you haven't seen the K-Drama 'Vincenzo' yet, it's really worth a try (trust me). Watch the trailer here: