Keeping to their original plan to only make 153 episodes of the show, Brooklyn Nine-Nine producers have recently announced and confirmed that our favourite comedic group of detectives will be bidding their fans adieu in season 8.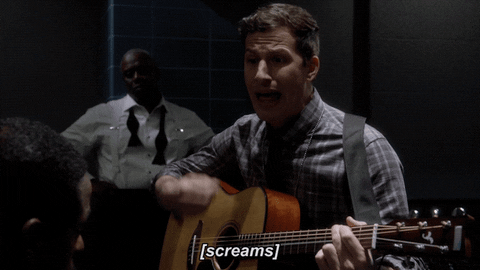 Lauded as one of the most relatable shows on TV to date, the show was first introduced in 2013 and will bow out during the 2021-22 broadcast season. This isn't the first time the show has faced an end, having been cancelled back in 2018 before being picked back up in 2019 following intense calls from fans for the show to continue. However, with the recent release of season 7, the show's story arc seems to have reached its peak, with a few loose ends to be tied up in its final 10 episode season 8. And you best believe it's going to be an epic end  to an epic show, as promised by producers:
"The way I see it, if this is to be our last ride then let us go out in a blaze of glory."
View this post on Instagram
But what right do I have to make such a bold claim, that Brooklyn Nine-Nine is The Most Iconic show of the past 10 years? Let me attempt to summarise the show's greatness (it ain't gonna be easy) into 5 points:
The representation and nonconformist stereotypes on the show are subtle and loud at the same time.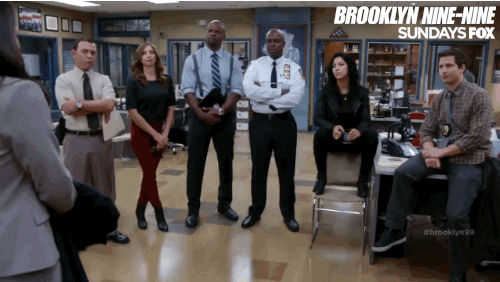 Diversity and representation have been a massive issue for a lot of movies and TV series'. More often than not, in order to avoid being labelled as racist or non-inclusive, shows and movies are very much "in your face" about the fact that their cast has ONE POC/member of the LGBT community and even then, they're the stereotypical portrayals of said characters. B99's diversity and representation are unparalleled. Not only is the cast diverse – you have two Black male leads, two Latina leads, two members of the LGBT community – there is not a shred of stereotypical behaviour from the characters. The women of the show always portrayed as equals – there are never sexist remarks thrown their way nor are they seen as lesser than the men – and the men are allowed to be honest, open and vocal about their emotions. Its queer characters are portrayed as human beings with real emotions, ambitions, stories and personalities that are not defined by their romantic preferences.
It's not ridden with cliches.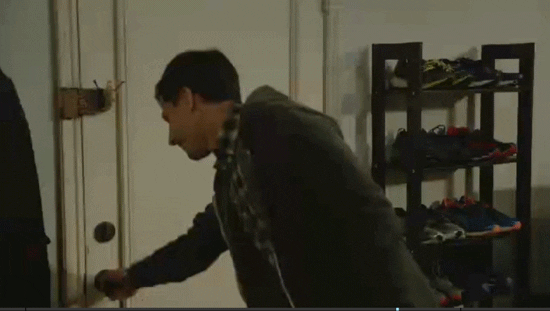 With that being said, so much is going on and it's easy to fall into the trap of being cliché.  However, the show expertly navigates the relationship between the characters and their love interests. After all, detectives are allowed to have relationships in and around their workplace – they are human. Now, B99 is great at making these relationships complex (can you date a coworker?), realistic (how does work affect one's romantic relationships?) and relatable in every way. The characters have moments that are very obviously toxic (either self-destructive or unhealthy for their partner) and the issue is always addressed with maturity and a healthy dose of humour.
The show is nothing but love and laughter.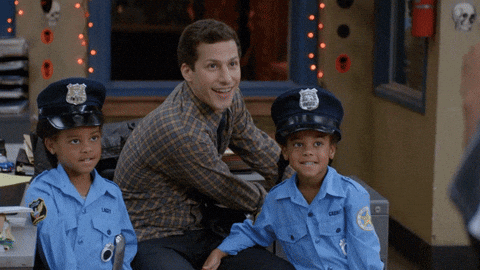 When it comes to comedy, it's easy to crossover from smart humour to offensive humour. With a cast like theirs, it could have been very easy to make the mistake of using misogyny, sexism, racism to get a laugh. However, in every episode of Brooklyn Nine-Nine, there is nothing but love. You will not see a character's ethnicity used against them in a negative light, so don't expect to see a minority constantly targeted for a punchline. Not only that, the show avoids any form of hypersexualisation, making it family-friendly. The jokes are respectful, goofy and lighthearted. This doesn't mean that the show is boring; after all, why does it take insulting someone for a joke to be 'hilarious'? Instead, every episode has the crew on different, equally hilarious adventures that are both realistic and so over the top, you can't help but wish the situations were real.
They aren't afraid to deal with real issues.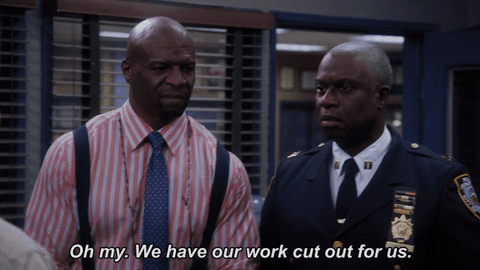 With realistic characters, come realistic stories. We see the characters tackle racial profiling, discrimination, the struggles of coming out of the closet, amongst other very real issues. When Terry Crews' character is racially profiled, we see Jake and Amy try to explain the situation to his two young daughters in a way that they can understand, without mincing words or taking away from the gravity of the situation in any way. When Stephanie Beatriz's character Rosa comes out to her coworkers and parents, we see her internal struggle as well as the resulting effect of her character's decision on her relationship with her family. Beatriz herself had a major role in the two-episode story arc that featured Rosa's coming out as its central storyline. Taking from her own real-life experiences, Beatriz was asked, "What are the things that are really important to you to have happen in these episodes?" and thus, lent to the realism of the episode and the storyline.
They gave us some of the ? most ? iconic ? quotes of all time.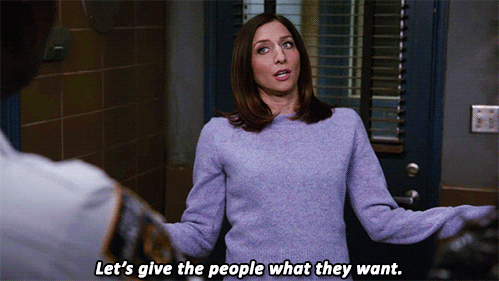 Being such a relatable show, B99 has been chock-full of moments that had us chocking on the tea, sass and absolute absurdity of what was being said. The low-blows were never tasteless and always in character for whoever was dishing it out. And everyone always had something funny to say, not just Andy Samberg, and merely highlights the amazing work the show does with its character development. For as long as she was there, Gina "The Human Form Of The 100 Emoji" Linetti was the absolute Queen with lines like:
"My mother cried the day I was born because she knew she would never be better than me."
"Okay, no hard feelings, but I hate you. Not joking. Bye." 
"If I die, turn my tweets into a book."
"Every time you talk I hear that sound that plays when Pac-Man dies."
And as he grew more and more "personable", Captain Holt only grew more savage, with disses that ranged from cold to deep, wounding burns.
"I have zero interest in food. If it were feasible, my diet would consist entirely of flavourless beige smoothies containing all the nutrients required by the human animal."
"Captain Wuntch. Good to see you. But if you're here, who's guarding Hades?"
There was also Boyle's quiet (self-sabotaging) jibes:
"Jake, piece of advice: just give up. It's the Boyle way. It's why our family crest is a white flag."
Need I say more? If you aren't convinced, give the show a try and note how smart they are with their humour and how they expertly blend humour, social issues and realism into their show and let us know what you think!
*Cover image credits: Instagram / @nbcbrooklyn99