2020 has been the year that our rooms and homes doubled – scratch that quadrupled – as the place we'd sleep, eat, work, exercise and more. The change was not what anyone could have anticipated and we were suddenly made to adjust to the new normal. And for the most part, that meant staying healthy while staying home. For some, this means finding the time, space and motivation to work out.
2020 for me meant finding space in my room to continue moving my body. As someone who loves bouldering, doing pole tricks and generally joining workout classes, this meant that I had to find other ways to ensure that my body didn't completely lose all the work I'd put into it.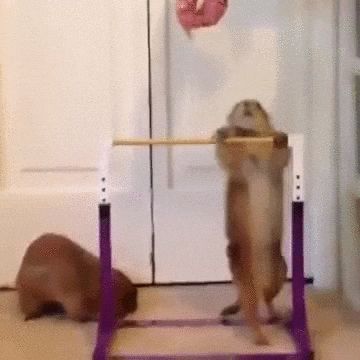 So in an attempt to recreate the same workout I'd otherwise get outside, I'd steal my housemates' yoga mat and create playlists on Youtube with some of the workouts that I felt really pushed my body in the direction I wanted it to go in. While this couldn't completely fill the void left by the closure of gyms and classes, it meant I got to keep busy and moving – all for free, and while keeping (safely) physically distanced. As such, here's a list of some of my favourite virtual workout instructors and their kick-a** routines for those of you who are looking to stay motivated, sweaty and active without your regular workout space and equipment.
STRETCHING/WARM UP
It's important to stretch before every workout! Now, this may not be your cup of tea but dance workouts can be such a great way to get into the mood of working out – especially if you often struggle to get yourself onto your yoga mat or off the sofa.
HIIT / CARDIO
What I love about MrandMrsMuscle is that – not only are their videos clear – they provide easy to follow modifications. In some videos, they even include clarifications for which muscle you're meant to be using during each exercise.
ARMS
First of all, let's appreciate how Holly Dolke has filmed this video WHILE PREGNANT. Now that that's been addressed, this arm workout is not easy. It seems simple enough but for the uninitiated, the burn is real. (There is an easier version here, don't worry)
ABS
I bet you'd expect me to be including Chloe Ting's famous 'Get Abs in 2 Weeks' video but nah. While Ting's video is great for starting out, if you want a real burn – MadFit is the person to go to.
LEGS
Considering how intense some of the exercises are (or can be), Chris Heria's explanations for form and execution are super helpful!
Disclaimer: The information provided is based on the authors own personal experience. Any and all recommendations made on this website should be discussed between you and your doctor because working out involves risks. This article is for informational purposes only and should not be a substitute for medical advice. We understand that everyone's situation is unique. Seek the guidance of your doctor or other qualified health professional with any questions you may have regarding your health or changes to your workout routines. Never disregard the advice of a medical professional, or delay in seeking it because of something you have read on this Website.