Reality shows can be both a bane and a boon. Sometimes, we're introduced to some of the most memorable, quirkiest characters.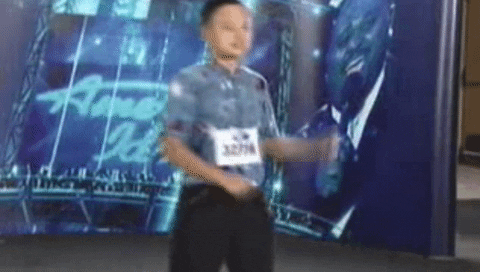 And other times, with a bit of rearrangement, we get industry-leading superstars that, let's be honest, we'd never have thought would work just as well together as they have. Case in point: these 5 groups, thrown together by fate (i.e. a little bit of reality show magic and a whole lot of Simon Cowell intuition), who have emerged into the world to forever change it with their music.
One Direction (The X Factor, 2010)
View this post on Instagram
Boy, did Simon Cowell strike gold with One Direction. After putting Harry Styles, Liam Payne, Louis Tomlinson, Niall Horan and Zayn Malik together on The X Factor, the members reached new heights as the group One Direction. Despite only going as far as third place in the show, 1D has won nearly 200 awards, including seven Brit Awards, four MTV Video Music Awards, six Billboard Music Awards, seven American Music Awards (including Artist of the Year in 2014 and 2015), and 28 Teen Choice Awards. Although they're now inactive as a band, the members all have successful careers, maturing from "teen idols" into unique artists with their own individual styles, they've embraced fatherhood (Zayn, Liam & Louis Tomlinson) and even made impressive moves into acting (Harry).
Little Mix (The X Factor, 2011)
View this post on Instagram
In season 8 of The X Factor, audience members were introduced to Jade Thirlwall, Perrie Edwards, Leigh-Anne Pinnock and Jesy Nelson as individual solo artists. However, the girls failed the first challenge of the "Bootcamp" section but were given another chance when they were put into two separate groups: Edwards and Nelson in the four-member group 'Faux Pas' and Thirlwall and Pinnock in the three-member group 'Orion'. This didn't work out too well either, but the judges decided to bring the girls together to form Rhythmix, sending them through to the "judges' houses" section. The girls then had to rebrand halfway through the show (to avoid conflict with a Brighton-based charity already named Rythmix) and soon went on to become the first group to win on the show. They signed with Simon Cowell's agency following their win and since then, the group has sold over 50 million records worldwide, making them one of the best-selling girl groups of all time.
Unfortunately, just last year, Nelson announced her departure from the group. The 29-year-old had struggled with body image and mental health issues, having been the victim of severe bullying throughout her time with the group.  The other three members have extended their support and love for their former bandmate and continue to make waves as Little Mix.
Fifth Harmony (The X Factor US, 2012)
View this post on Instagram
Another one! To add to Simon Cowell's impressive repertoire is the group, Fifth Harmony.
During the second season of The X Factor (US version), Ally Brooke, Camila Cabello, Normani Kordei, Dinah Jane and Lauren Jauregui auditioned as solo contestants. After failing to make it into their individual categories, they were later brought back and put together to form a five-piece girl group. They've gone through a few name changes, starting out as 'Lylas' (Love You Like A Sister), but they were then forced to change their name after another group called "The Lylas" (which consists of four of Bruno Mars' sisters) claimed that the show stole their name. Following this, they were known as 1432 (meant to mean "I Love You Too"). Thankfully, this name didn't stick – it's really not great – and the viewers were allowed to decide on a name for the group: eventually landing on "Fifth Harmony". Like One Direction, Fifth Harmony placed third but went on to be commercial successes, winning three MTV Europe Music Awards, four MTV Video Music Awards, four iHeartRadio Music Awards, an American Music Award, a Billboard Women in Music award and ten Teen Choice Awards.
In 2016, however, Camilla Cabello left the group (did you know that they actually contemplated replacing her?), who went on to continue with four members until 2018, when they announced they would be going on an indefinite hiatus.
아이콘 iKON (WIN: Who Is Next, 2013 / Mix & Match, 2014)
View this post on Instagram
The members of iKon weren't meant to debut as they have, but thanks to their rising popularity through reality shows, YG brought together the talented Bobby, Jin-hwan, Ju-ne, Yun-hyeong, Dong-hyuk, Chan-woo and B.I. together. First introduced in the 2013 reality survival show 'WIN: Who is Next' as 'Team B', B.I, Bobby, Jin-hwan, Ju-ne, Dong-hyuk, and Yun-hyeong were pitted against a rival team, 'Team A' (who eventually went on to debut as WINNER). Then in 2014, 'Team B' was put into another survival style reality programme called 'Mix & Match', to determine the final members who would make up the 'icons for Korea'. From there, iKon went on to debut as a seven-member piece with "취향저격(MY TYPE)".
Unfortunately, member B.I. was made to leave the group but the other six members are still going strong and will return with the new digital single "Why Why Why" on March 3, 2021.
TWICE (Sixteen, 2015)
View this post on Instagram
As the first female Korean act to top both the Billboard World Albums and World Digital Song Sales chart, TWICE is a force to be reckoned with. The members were decided through a competition survival show known as 'Sixteen'. Unlike other shows, 'Sixteen' put the girls through some of the harsher environments that idols would have to go through (i.e. dirty dorms, gruelling hours) as well as having to acclimatise to photoshoots and variety show appearances. In the end, Nayeon, Jeongyeon, Sana, Jihyo, Mina, Dahyun, and Chaeyoung were selected to debut, with Tzuyu and Momo – despite being eliminated – brought back to complete the group.
Since then, they've lived up to the meaning of their name: "the group will touch people's hearts twice: once through the ears, and once again through the eyes."
CNCO (La Banda, 2015)
View this post on Instagram
Miami based CNCO trailblazed their way into the hearts of fans after winning the first season of 'La Banda', a Spanish-language singing competition series created by Ricky Martin and Simon Cowell (seriously though, this dude is EVERYWHERE!). The group consists of Joel Pimentel (22), Richard Camacho (24), Erick Brian Colón (20), Christopher Vélez (26), and Zabdiel De Jesús (24). Before they were put together, they competed in several rounds of the individual stages of the competition and then put into separate groups with Camacho and De Jesús in one and Vélez, Colón and Pimentel in another. The band was formed on the finale of the show, when they received their name, which alludes to the Spanish word for five, "cinco", and is pronounced in English as it is spelt: "C-N-C-O."
Since then, CNCO has snagged 12 Latin American Music Awards, topped the No. 1 spot on the Top Latin Albums chart twice (with 'Primera Cita' in 2016 and 'CNCO' in 2018) and won four Teen Choice Awards. Their 2016 hit, 'Reggaetón Lento' has over 1.6 billion views on YouTube.
*Cover image credits: Instagram / @cncomusic / @twicetagram