Seriously, Netflix has the best Christmas movies that can fit any mood. Whether you're looking to get a megadose of the holiday spirit or just need a quick escape from family time, gift wrapping, or any other slightly annoying seasonal activity, the popular streaming service has got you covered with enough holiday movies to occupy you from now until the New Year. (And maybe even beyond!)
Get your hot cocoa ready cause these are the 8 best Christmas movies you can watch on Netflix!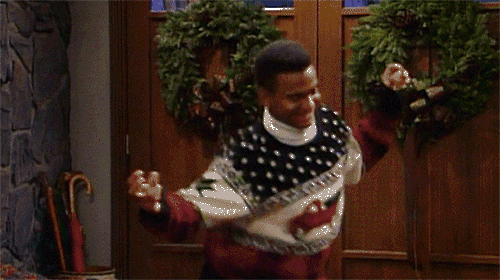 1. How the Grinch Stole Christmas (2000)
Directed by Ron Howard, this imaginative 2000 remake of Dr. Seuss's holiday classic about a grumpy green creature who wants to ruin Christmas for the citizens of the nearby village stars Jim Carrey and a young (pre–Gossip Girl!) Taylor Momsen. 
2. Love Actually (2003)
(It's a must watch movie for Christmas!!!) Richard Curtis's star-studded ensemble romantic comedy is probably equally beloved and reviled. Even if you're a hater, you can't deny the multi-narrative film's influence on holiday-centered comedies over the last decade—and it's as cheesy of a Christmas movie as you can get on the big screen.
3. The Princess Switch (2018)
A Chicago baker and a soon-to-be princess (both played by Vanessa Hudgens) discover they're basically twins—and concoct a plan to trade places for a few days. Of course, things get complicated when they each find love while living as the other woman.
4. The Princess Switch: Switched Again (2020)
Yes, there is another lookalike in town! This time a party girl named Fiona (Vanessa Hudgens, again) causes trouble while Stacy (Hudgens) tries to help Duchess Margaret (Hudgens)—now Queen of Montenaro—save her relationship with Kevin (Nick Sagar).
5. Dolly Parton's Christmas on the Square (2020)
Kind of like if The Grinch and A Christmas Carol had a country music baby, Dolly Parton's Christmas on the Square follows Regina Fuller (Christine Baranski), a rich woman who inherits her hometown and plans to evict everyone just before Christmas. You know, as one does! However, she begins to have a change of heart when she gets to know the people and the magic of the town. Plus, it's all set to 14 original songs by Parton.
6. This Christmas (2007)
So many of your favorites—Regina King! Idris Elba! Loretta Devine!—are in this romantic musical about a family who overcomes many obstacles during the holiday season. You'll be humming along to the incredible soundtrack long after you watch.
7. The Polar Express (2004)
For those who saw the behind the scenes process of this motion-captured animated hit, you might wish you could unsee the image of Tom Hanks in a bodysuit with hundreds of little dots all over him. For those who haven't, don't ruin the magic for yourself. This classic tale of a Christmas Eve trip to the North Pole is told in such hyper-realistic animation that you might just start to feel like you're on the locomotive yourself.
8. ELF (2003)
Will Ferrell is a clownish orphan raised by Santa and his elves in the North Pole who journeys to New York City to locate his biological father–a cynical book publisher played by James Caan–in this absurd (and surprisingly sweet) fish-out-of-water fantasy.