Critically acclaimed Danish actor (and once talented gymnast/ballet dancer) Mads Mikkelsen has been confirmed as the next to take up the proverbial mantle of the villainous role of Gellert Grindelwald in the Fantastic Beasts franchise. According to earlier reports by Deadline, the 55-year-old had been director David Yates's 'choice to play Grindelwald' and thus, has been at the top of the list of possible replacements for Johnny Depp for almost a month now.
View this post on Instagram
News of his possible appointment as one of the most dangerous Dark Wizards of all time may come as a shock to some, what with Depp having only announced his departure from the project less than a week ago. However, it is less than surprising when taking into consideration how the movie has already been delayed once (originally slated for release on November 12, 2021, it was pushed back to the summer of 2022). At present, the cast and crew are in the midst of shooting, with production having started back in September. The leads – Eddie Redmayne (reprising his role as 'Newt  Scamander' for the third time) and Jude Law (younger 'Albus Dumbledore') – are said to be busy bringing the spin-off of the wildly popular Harry Potter franchise to life under strict COVID-19 guidelines.
View this post on Instagram
Depp, who played Grindelwald in the first two 'Fantastic Beasts' movies, announced his resignation from the role after losing his UK libel trial, which saw him disputing abuse allegations against ex-wife Amber Heard as reported by a British newspaper. In his statement (alluding to his 'resignation' as being one that was imposed upon him rather than of his own accord) posted on Instagram, Depp shared:
"I wish to let you know that I have been asked to resign by Warner Bros from my role as Grindelwald in Fantastic Beasts and I have respected and agreed to that request. My resolve remains strong and I intend to prove that the allegations against me are false. My life and career will not be defined by this moment in time."
It was earlier reported that Depp, despite having only filed one scene in the upcoming FB3 movie,  will still receive an 8-figure payday for the film.
View this post on Instagram
This would not be Mikkelsen's first time playing the antagonist on the big screen, given his extensive repertoire spanning almost 25 years in acting. He famously played the villain in the 2006 Bond movie, 'Casino Royale' and even created discourse with his role as 'Galen Orso' in 'Rogue One: A Star Wars Story'. If he does indeed nab the role of the Dark Wizard, we have no doubt that he'd do the role justice! The actor had initially evaded rumours of his ascension as Grindelwald, having said as early as a week ago:
"Oh that is on the rumor basis as we speak. So I know as much as you do from the newspapers. So I'm waiting for that phone call."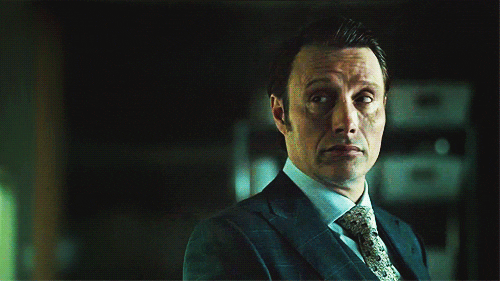 *Article originally published on the 12th of Nov, 2020. It has since been updated to reflect current news.
*Cover image credits:
Mads Mikkelsen: Instagram / as photographed by @gregwilliamsphotography
Johnny Depp: Instagram / @fantasticbeastsmovie