Are you ready to see yourself in a Disney movie?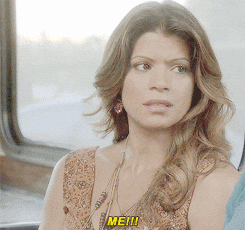 Well, not 'yourself' per se but the familiar designs that make up our culture, people, skin, clothing and architecture. That's exactly what we're about to get with 'Raya and the Last Dragon', judging by the looks of the newly released trailer! Written by Vietnamese-American Qui Nguyen and Malaysian-born Adele Lim, 'Raya' follows the protagonist of the same name and her trusty Armadillo sidekick 'Tuk Tuk'.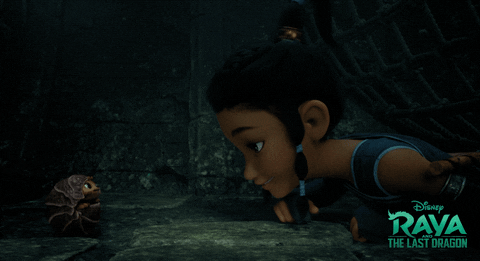 Recently, PJ (Petaling Jaya) native Lim revealed that choosing the name for the character was an "emotional" one, deeply rooted in both hers and Nguyen's hearts.
"We wanted a name that resonated across the multiple cultures in Southeast Asia, and we went through hundreds of names. But I remember there was that one moment when the name Raya came up, and Fawn and I had this emotional response to it. In Malay, it means 'celebration' and evokes this really joyful time where people come together around a lot of food."
 As of yet, Raya's giving us serious Moana/Pocahontas attitude with the whole 'adventure to save my people/the world' vibes alongside visually intense animations.  She fights her own battles with Arnis sticks (of the Filipino national martial arts also known as 'Kali') and even wields a gorgeous dragon adorned sword reminiscent of a keris.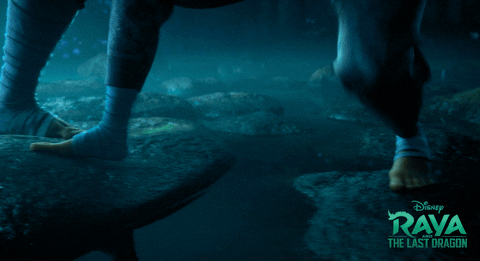 The premise of the movie builds upon the fact that Raya has been tasked with tracking down the legendary last dragon to stop an evil force that threatens her home and its divided people. This 'last dragon' is Sisu (voiced by Awkwafina) took inspiration from "the mythical Nāga", divine or semi-divine beings who are half-human and half-serpent who are able to communicate with, lead, and protect humanity. Lim said of the importance of the character:
"In Malaysia, we have the warrior Tun Fatimah, and we have stories of Nāga Tasik Chini, which is the dragon of Chini Lake. So [our inspirations are] sort of within a lot of cultures in Southeast Asia. And so we knew it was one of those threads that would really resonate within the film."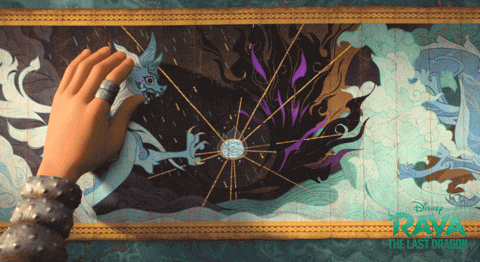 Needless to say, the representation of the SEA community is strong with Disney's latest blockbuster. After personally travelling to Laos, Cambodia, Thailand, Vietnam, and Indonesia the production team set the film in a fictional fantasy land called 'Kumandra', and goes on to include inspiration from the cultures above as well as Myanmar, Malaysia and the Philippines. Writer Nguyen said of the movie:
Oh man, as a screenwriter & lifelong comic book fan, the big dream has always been this: to write & introduce to the world my own original superhero that actually looks like me & my kids. This Spring, that dream finally comes true. Here's our 1st trailer. https://t.co/CME7kCIdHT

— Qui Nguyen (@qui_writes) October 21, 2020
And the feeling is mutually shared by those who see bits of themselves in the animation!
so i wanna just share some of my own opinions about the SEA cultural inspiration of these clans/tribes we saw in the trailer based on the classification of SEAsian ethno-linguistic groups :)))#RayaAndTheLastDragon #DisneyRaya #Disney #culture #SoutheastAsia #Raya pic.twitter.com/fbDx9ZKrm5

— pao pao @ HIATUS (@paoartworks) October 22, 2020
the different shapes of noses, bodies, faces, down to variety in hair textures…I have a good feeling about Raya and The Last Dragon pic.twitter.com/LixYZEIi3M

— emil🧍🏻‍♂️thesis era (derogatory) (@emillustrating) October 21, 2020
https://twitter.com/nikumonster/status/1318941733044977665
https://twitter.com/quin_gaming/status/1318907369053593601
As a Filipina-American, I am heavily emotional over this trailer for Raya and The Last Dragon.

I am so proud of this representation.

Using Arnis, wearing the salakot, holding the Moro sword… the different colors on their people. I'm crying.

I am so proud. pic.twitter.com/Az0ILSNf65

— sincerely, ivy marie. (@sincerelyivy) October 21, 2020
Watch the gorgeous trailer here:
Disney first revealed the story and idea of 'Raya And The Last Dragon' at the 2019 D23 Expo. After initially delaying the films original release date (COVID-19 has delayed the release of a lot of movies!) of the 25th of November this year, it can now be expected on the 12th of March in 2021.
Although, after watching the trailer, we've gotta agree with this tweet:
Me every day till #RayaAndTheLastDragon drops: pic.twitter.com/tQRtUQ7zZp

— Scott Thomas (he / him / his) (@OGScottieT) October 21, 2020
*Cover image credits: Instagram / @disneyraya