We stan movies that age with their cast, characters and fans!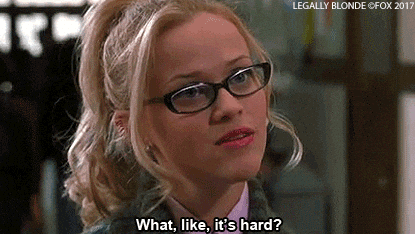 Apparently so! Not many cult classics are able to recreate or excel beyond their initial success when introducing a reboot, revival or simply a new movie to continue the narrative. Case in point: 'Men in Black International', which was described as "amiable yet forgettable" and has a 23% approval rating on Rotten Tomatoes. The OG movie, starring Will Smith and Tommy Lee Jones, has a 92% rating). That hasn't stopped production companies from trying to mint every bit of nostalgia from big franchises though. And sometimes, it's the actors themselves that ask for their beloved characters to be revived. Which is exactly why we're getting a "Legally Blonde 3".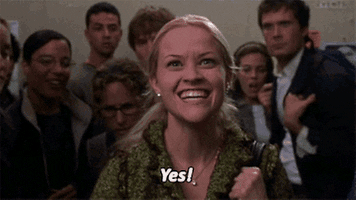 According to Mindy Kaling – actress, comedian, writer, producer, and director extraordinaire – it was Reese Witherspoon (who has played 'Elle Woods' since the first movie back in 2001) who roped her in for the third instalment of the franchise.
View this post on Instagram
Speaking to Access, the 'Office' alum shared:
"So, I'm writing it with my friend Dan Goor, who created Brooklyn Nine-Nine, and I just, I love the franchise so much. I love Elle Woods as a character and when Reese asked me to write it I was like, 'Absolutely!' "
With the powerhouse combination of Kaling and Goor (whose work on B99 earned the show a Golden Globe Award for Best Television Series – Musical or Comedy), what can we expect from the third instalment of the franchise? After all, Kaling and Goor were drafted to write an entirely new script for the movie, two years after plans for a third were announced.
"We wrote Elle Woods at 40, so how Elle is at 40 versus how she was at 21 has been really fun to imagine,"
View this post on Instagram
The three-quel was initially announced back in 2018 with a release date slated for mid-2020. However, the pandemic put a halt to production and gave the team time to restructure the direction for the movie. It will star Reese Witherspoon, who is synonymous with the character of Elle Woods – a sorority sister who enters Harvard University after her boyfriend dumps her and excels at law. The last we saw of Woods, she enabled the passing of a bill which bans animal testing and got married to the love of her life. While we don't know how much has changed in "40-year-old Elle Woods" life, one thing Kaling has promised is that…
"Bend and Snap is forever. We definitely have a lot of fan favourites from the original movie."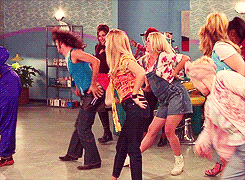 *Cover image credits: Instagram / @legallyblondemovies