I NEED to go!!
After their opening was delayed due to the pandemic, Harry Potter New York is set to officially open it's doors to the public on Thursday, June 3.
View this post on Instagram
Prior to the announcement, the Harry Potter store has only been operating through online services since November.
This magical themed retail shop at 935 Broadway will be quite the experience for Harry Potter and Hogwarts fans.
The shop spans three floors, is over 21,000 square feet, and houses the largest collection of Harry Potter and Fantastic Beasts products.
As you enter the premise, there will be a huge model of Fawkes the Phoenix gazing down at you. Of course, this shop is filled with areas of photo opportunities, curated for the era of social media enthusiasts. There is also a London phone box that let's you pose for photos as if you're transporting yourself into the Ministry of Magic. Will it work though? Well, you might wanna look into your powers by getting a wand from their collection of 50 different editions. Among those is the Golden Snitch wand, one that is only exclusive to Harry Potter New York.
View this post on Instagram
There are also personal services, including engraving your wand, embroidering a robe or embossing a journal with your name.
Of course, what Harry Potter fan would visit the Harry Potter store without tasting Bertie Bott's Every Flavour Beans, chocolate frogs and other sweet treats?
View this post on Instagram
"The level of artistic detail and quality of the design inspired by the movies means Harry Potter New York will bring a completely new shopping experience to the city," said Sarah Roots, EVP Warner Bros. Worldwide Tours and Retail. "With over 1,000 Wizarding World props on display, including some authentic items which featured in the movies, the incredible theming, along with experiences such as photo opportunities and the fantastic range of products, there will be something special for every fan."
It's the perfect wonderland for Harry Potter fans. In fact you could totally appreciate this art even as a neutral. When we can travel again, this is the FIRST PLACE I'm heading to!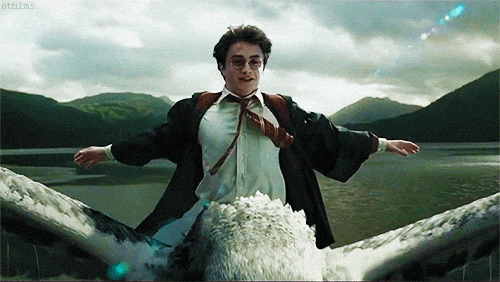 Sounds and looks exciting, doesn't it? Now if only we could wave our wands to go to this insane shop.
Photo Credit: WARNER BROS
Harry Potter New York