How heartbreaking is it to still be having these kinds of arguments in 2021?
Lately, there has been a social debate on women's role as a caregiver, meaning that she is supposed to stay home to raise her children while depending on the husband as the breadwinner. This has led to netizens arguing on the relevance of this "traditional role" especially with economic inflation, and the fact that women have the right to make this decision by themselves. In fact, many argue that there isn't even a need to make decisions — because women are more than capable of juggling both these roles simultaneously!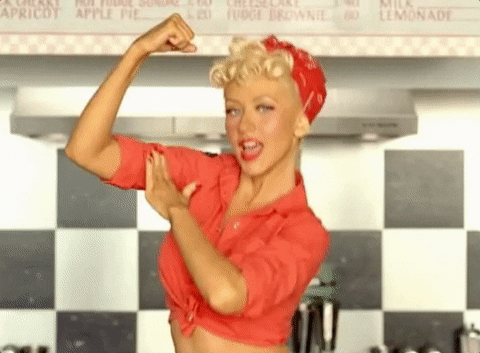 However, a tweet added more fuel to this discussion, where it questions women's choice over leaving their kids at a daycare centre for the sake of their careers while being somewhat ungrateful with the material wealth provided by their husbands. 
"How could you leave your kids at a daycare centre just to follow your dreams? If your husbands are able to fulfil your needs and provide you with comfort, just not up to your standards, is it still not enough?
'I work because I have needs that you can't afford to fulfil' like that?"
Angry netizens responded by calling out misogynistic undertones in the tweet, saying,
"Kenapa eh orang selalu ingat perempuan ni takde keinginan, takde perasaan nak achieve something, takde matlamat, takde impian, takde cita-cita? Memang perempuan ni kerjanya beranak & duduk rumah jaga anak je ke?

(Why do people always assume that women have no desires, no dreams to achieve something, no goals, no ambitions? Are women only expected to give birth and stay at home to look after their kids?)"
Another netizen said,
"what if dia punya dreams is just to be financially stable, or just have a more comfortable house for the family dgn anak2 yg tgh membesar? kadang wanita ni hanya nak better quality of life, tak semestinya dreams tu bermaksud hidup mewah.

(What if her dream is just to be financially stable, or to have a more comfortable home for her family and her growing kids? Sometimes women just want a better quality of life. It doesn't necessarily equate to thirst for opulence.)"
A Twitter user quote tweeted the original tweet with,
Another Twitterian said, 
"Kalau duduk rumah terperuk dengan ibu sahaja apa social skill yang develop? Mak nya pun nanti sibuk nak kemas dapur buat laundry terabai jugak anak. Baik pergi play school belajar motor skills, socialize, make friends.

(If the child is cooped up at home with their parents, how can they develop their social skills? The mother has to do her house chores too so who will mind the child? Might as well send them to daycare centres to grow their motor skills and allow them to socialise and make friends.)"
At the end of the day, what a woman chooses to do is up to them to decide. Not to be dictated by anyone else.
*Cover image via Twitter