Ending a relationship with someone – whether in a good or bad way – also means that, sometimes, you'll find yourself having to end or distance yourself from other relationships that revolved around your romantic ones. Usually, it is in the form of friend groups built through them or while you were with them. However, once in a while (especially in long term relationships), the question that comes up is: can I still keep in contact with my ex's family?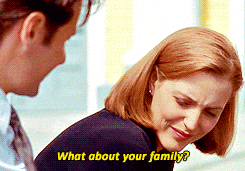 We often see horror stories revolving around couples and their partners' families, where either one or both parties end up dreading any form of contact. However, when these relationships aren't as bad and are even healthy, it can sometimes hurt to think of having to break off contact with them after having broken up with their son/daughter. Whether you became best friends with their sibling or have an almost maternal/paternal bond with their mother/father, this can be a difficult path to tread while trying not to step on any toes. After all, breaking up with your partner can often lead to feelings of vulnerability and loneliness, so the thought of losing both your partner and the family you've made through them – all at once – can be overwhelming.
First off, let's examine why it can be hard to say goodbye to your ex's family…
Even if they haven't officially become your in-laws through marriage, they may have already welcomed you into the family in the way that they treat you. Be it through including you at the dinner table or in conversations, remembering something about you (your likes or dislikes) or inviting you to join them in activities, they can become as important to us as our own families. Sometimes, they can provide us with the love, comfort and safety of family that may be lacking in our own lives at home. In this way, they become as significant in our lives as our partners. So when it comes down to saying goodbye to them following a breakup, it can be as difficult as having to cut off one's own sister, brother, mother or father.
As such, an important question is…
Are you 100% at peace with the end of the relationship or are you still processing the lingering emotions? Or are you reaching out to his/her family to still feel somewhat connected to your ex?
Now, keeping in mind that everyone's relationships are unique, it's hard to introduce a "one size fits all" solution for what to do with your relationship with your ex's family following a breakup. But, here are a few things that can be done if the breakup was particularly horrid.
1. Give yourself space from them.
Don't text them or call them. You might need time to heal from the breakup and having them around you during this important time will affect your ability to process any lingering regrets and heartaches. It also wouldn't help if they're going to be whispering their own opinions and things like, "You two can still work it out!" in your ear. Imagine if, everytime you see them, they tell you about how he/she is doing and being transported back to memories with your ex that you may or may not be ready to revisit.
If you need to, mute them or unfollow them on social media. But! Do give them a heads up, as giving them the cold shoulder could also hurt them just as much.
2. Remember: "blood is thicker than water".
This saying exists for a reason. Even if your breakup was your ex's fault (maybe he/she cheated), his/her family may still try to defend them or try to have you forgive them. Whatever the case, they will have their own feelings about what happened between you two. As such, the dynamics will change and your relationship with them may not ever be the same. Realise that conflicts may arise as expectations change, so…
3. Let go.
Don't hang on to them. At most, keep them on your contact list so you can drop in a birthday text once in a while but don't start asking them about their day or about some other intimate tidbit you know of because you were dating their child. If you don't let go, you risk dragging on your healing process. This, in turn, could lead to bigger, more difficult issues like anxiety and depression as you are constantly reminded of your ex and your relationship through them.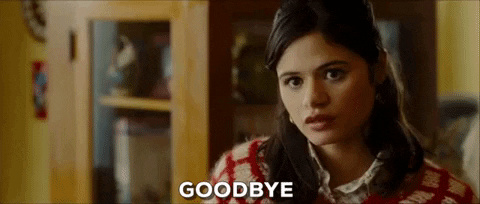 But, at the end of the day, the end of your romantic relationship doesn't have to mean the end of the other bonds born from it. Creating space is only healthy, even if you feel fine on the offset but the decision is ultimately yours. It comes down to what you need in order to move on/ move forward, what would make you feel fulfilled and, most importantly, what is needed for your mental health. Of course, do keep in mind the boundaries and respect that the other party (i.e. your ex, their family) may also need and put up. They have their needs too, so where possible, make sure to:
1. Check that your ex is okay with you communicating with their family.
While you value the friendship and comfort of their family, your ex may not want to constantly hear about you either – they've got their own healing to do.
2. Set clear boundaries.
This is important with both your ex and their family. If you do continue to speak to their family, let them know that you'd appreciate not getting updates about your ex. If you still hang out with them, know what is okay and what isn't – can you hang out at their house? Can you attend family functions or events? What happens when one of you moves on to someone new? Anticipate what could happen and you'll save yourself, your ex and their family from more hurt.
*Cover image credits: Photo by Abigail on Unsplash