*SPOILER ALERT: If you haven't already seen the ending of Game of Thrones, stop right here! You know where you should be instead.*
Ah, Game of Thrones – controversial, full of plot twists and one of the shows that you either really, really love or never actually get through the first few episodes. However, if you are a fan of the series then you'd probably have a thing or two to say about the ending (i.e. the final season) of the blockbuster TV show. In fact, many fans were unhappy with the way the cult favourite chose to end its  8 season run. What exactly are fans unhappy about?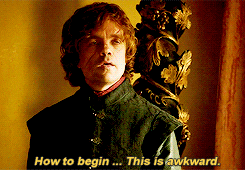 From rushed storylines to loose ends that were never tied up, fans found many shortcomings in the final season of 'Game of Thrones'. But according to Maisie Williams, one of the pivotal actresses from the series, the image of her character – Arya Stark – flying through the air to quell the Night King almost didn't happen.
https://www.instagram.com/p/BxAcW-mlS25/
Speaking to The Hollywood Reporter, the  23-year-old English actress shared that she thought her character had the best storyline in season 8 of 'Game of Thrones'. In fact, she was glad her character Arya Stark was the one that god to land the killing blow to the series' Big Bad because that ending almost didn't come to be.
Yeah, I think it would've been too obvious. [Kit Harington] expected it to go [Jon Snow's] way, too, and he even said, 'It was going to go that way. Someone told me in season three that I was going to kill The Night King. And then, he read the script, and it was Arya the whole time."
https://www.instagram.com/p/BwXH5Tkl4ft/
Heck, it wasn't just Williams and Harington that were surprised by the choice, fans and even the Night King himself were baffled – after all, it made more sense to follow the way it had been set up for Jon Snow in past seasons. In an interview with Bustle,  Vladimír Furdík – who plays the Night King – shared his disbelief, stating:
I was actually surprised. This small lady, she's going to kill me? Why not Jon Snow? Why not a fight between Jon Snow or some other surprise?"
Although in the end, Furdik did warm up to the idea and took part in brainstorming how his character would die by her hands.
https://www.instagram.com/p/Bw9l01JlMNb/
With this revelation, fans are reminded of the Change.org petition urging HBO to re-make the final season – is this just another thing to add to the list of scenes to rewrite? As of yet over 1.8 million people have signed the petition titled, 'Remake Game of Thrones Season 8 with competent writers'. Unfortunately, even if the petition were to gain traction again following Williams' reveal of the alternate ending, GoT fans should not expect a remake. At the Television Critics Association's press tour last year, HBO president of programming Casey Bloys dismissed all hopes for a remake stating,
"There are very few downsides to having a hugely popular show. One I can think of, when you try to end it, many people have opinions on how to end it. I think that comes with the territory. The petition shows a lot of enthusiasm and passion for the show, but it wasn't something we seriously considered. I can't imagine another network would."
So, that's that! But would you root for an alternate ending where Jon Snow kills the Night King? Would you keep it as it is? Or would you rather change other aspects of the final season of Game of Thrones? Let us know in the comments below!