Game Of Thrones Season 8 Trailer Gives Out Some Major Clues
"I look forward to seeing this one." – Arya Stark
It's here. The long-awaited Game of Thrones season 8 official full trailer has arrived at last after months of brief clips and teases from HBO.
That's a bloody-eyed Arya running scared, dragons over Winterfell, a rousing battle speech, a passionate kiss, a teary Cersei, a steadfast Jaime, and an army marching to face its undead foe. The trailer alone brings shiver!
Here are five major clues that the GOT trailer has given out. Let's get crazy and theorize!
Does Arya Stark get a weapons upgrade?
"I know death. He's got many faces. I look forward to seeing this one." – Arya Stark
The trailer opens with Arya, seemingly hiding in the dark with an anxious look on her blood-spattered face. Then it cuts to shows her calm, cool, and focused on death. As she talks about her favourite subject, she lifts a shard of dragonglass up into frame. And it's not Needle or the Valyrian steel dagger she acquired on the seventh season. This looks like a new weapon made from dragonglass (a substance known to kill both wights and White Walkers).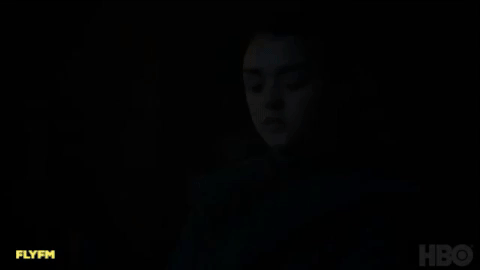 Whose side is Jaime Lannister on?
The relationship between our Lannister twins appears to be over. He was last seen on the seventh season finale riding away from King's Landing, leaving Cersei alone and is on "Team Good Guys." The trailer confirms the Kingslayer made it to Winterfell and promised to "fight for the living". He looks quite distressed at (what we assume is) the Battle of Winterfell. But it looks like he'll keep that promise.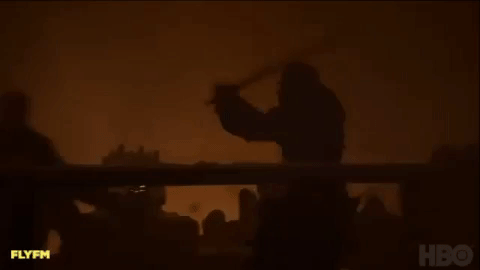 We got our first peek at the Golden Company
Last we heard, Cersei sent Euron to Essos on a mission. He was going to hire the Golden Company, a legendary army of mercenaries, to fight on Queen Cersei's behalf. Those ships in the trailer might have Greyjoy sails, but last time we saw him, Euron Greyjoy didn't have blonde hair and a shiny set of armour to match. So it looks like Cersei's tactic is going as planned, which means our heroes survive are going to have to rally and take on some well-rested mercenaries.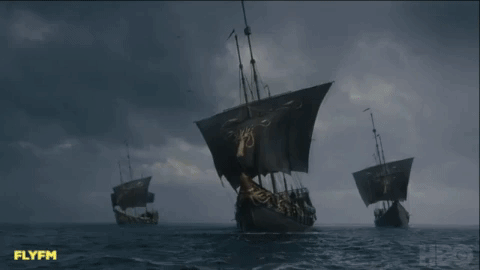 Jon Snow is probably getting a dragon
Fans have long speculated Jon to be riding a dragon. His touching moment with Drogon last season only fuelled that hypothesis. Indeed, nothing in this trailer says he won't eventually take to the skies alongside Daenerys. While Drogon has always been the preferred dragon to ride by Daenerys, it would be fitting for Jon to ride Rhaegal – the beast named after his birth father, Rhaegar Targaryen.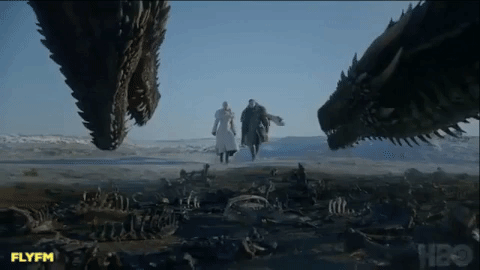 What's up with Cersei?
We're treated to two very different moods from our Queen on the Iron Throne in this trailer. In one shot, Cersei stands proud on the docks of the Red Keep, while in the other she looks extremely anxious with a glass of wine in her hand. But take a closer look on the latter shot – Cersei hasn't been seen in such an un-lavish dressing in a long while. Could this could be a sign of Cersei's downfall? Well, learning that the army of the dead is marching towards you is enough to make anyone reach for the bottle.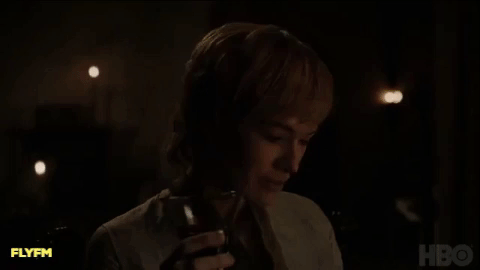 Since 2011, Game of Thrones has built an international fan base, becoming one of the most popular and watched television series of all time. For almost two years, Game of Thrones fans have been desperately trying to work out how the final season will play out.
Who will take the Iron Throne? Will the Night King prevail — and who will he kill? And will any humans survive?
We shall wait for 14th April to find out.