Despite all the various different types of payment options we have today, we sometimes find ourselves in need of cash at a moment's notice. Thank god for ATMs, right?
Not for @queenraishaa on TikTok. She found herself in need of cash at 12:49am and ended up getting locked in the bank for 6 hours!
After withdrawing her cash, she turned around only to see the shutters of the bank slowly rolling down, and she filmed all of it for her TikTok account. Umm… maybe try yelling for help next time? 
Thankfully, there was a sign that had emergency numbers on it, in case this happened: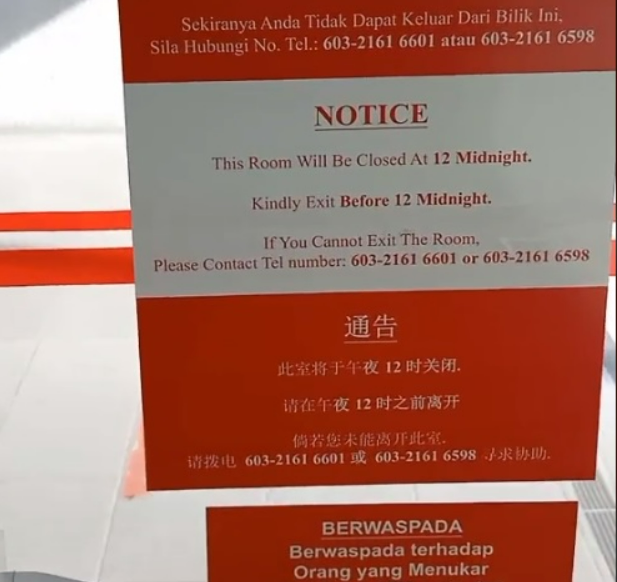 She also revealed that she had to relieve herself into a random water bottle she found behind one of the machines. Nature calls at the worst…