Is Justin Bieber Collabing With BTS?!
PLEASE let this be true!
Brace yourself because their might a collab of the century happening, hopefully really soon! I'm talking about two superstars coming together, the collab to end all collabs. Yup, Justin Bieber may be working on music with BTS.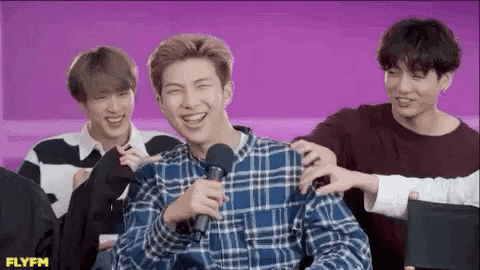 I know, that was my reaction too. Imagine how iconic that collab would be!
Speculation about the two musical forces coming together began over the weekend the day before Jungkook's 22nd birthday. Justin posted an early birthday message to the boybander on Twitter.
Happy bday #JUNGKOOK . They ain't ready 🙂 now watch this tweet go crazy

— Justin Bieber (@justinbieber) August 31, 2019
Of course,as expected the tweet did go crazy as many began wondering if Justin was hinting to the fact that he is coming out with a song with BTS, or at least with Jungkook. The excitement surged when the BTS Twitter retweeted Justin's tweet.
There was some speculation, however, that Justin was simply messing with us, that the end of the tweet proves that he just wanted to see how fans would react if he hinted at a collab. But that would be cruel and unusual and I don't believe Justin, nor BTS, would ever do that to us. So, in my opinion, a collab is coming. Start preparing yourself accordingly!
Email

Studio Hotline


+603-7724 1144

Office


+603-7710 5022

Fax


+603-7710 7098

Address


Media Prima Audio, PH Floor, North Wing, Sri Pentas, Persiaran Bandar Utama, 47800, Petaling Jaya, Selangor Darul Ehsan.