Jordan Peele's "Us" Is A Horror Movie With Minds To Blow
***spoiler alert***
"Us" is a scary straight-up horror movie but it also contains deep and complex themes and layers.
The film begins with the Wilson family — Adelaide (Lupita Nyong'o), Gabe (Winston Duke), Zora (Shahadi Wright Joseph) and Jason (Evan Alex) — taking a beach trip to Santa Cruz, where they encounter their doppelgangers — Red (also Nyong'o), Abraham (Duke), Umbrae (Joseph), and Pluto (Alex, but with Freddy Krueger makeup) — who are also on a Santa Cruz beach trip, but with sinister intentions. The Wilsons fight and outrun the anti-Wilsons, discovering along the way that the immediate area, and possibly the entire country, has become a battleground between people and their bloodthirsty clones, referred to as The Tethered, the ruined product of a mad science experiment gone horribly, terribly wrong.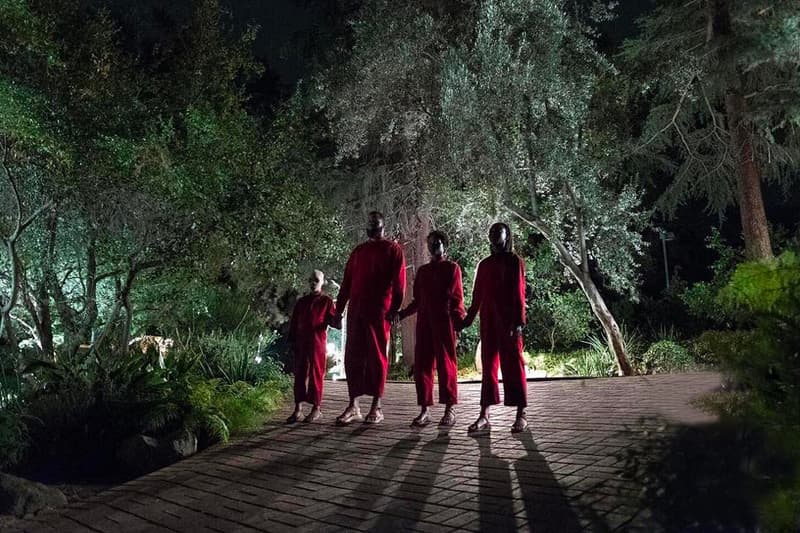 In just a few short years, Jordan Peele — already an acclaimed writer and comedian in his own right – has gone from notable horror enthusiast to one of the genre's most important voices. "Us" rises the scares and places them front and centre more often. There are sequences of terror throughout that are so well-directed and performed that they'll be analysed for years to come, just like "Get Out."
Since "Us" is a family affair, the kids – Zora (Shahadi Wright Joseph) and Jason (Evan Alex) – get their time to shine as well. It's enjoyable to watch them go up against their respective doppelgangers, which also gives the young performers a chance to show off their acting skills. Peele wisely manages the time spent with the kids so they don't feel like an afterthought.
One death sequence, in particular, has got to be one of the great horror scenes. It features two carefully selected songs — one as a comedic contrast to the violence, and another that beats into subtext — that you can't help but see it both visually and thoughtfully striking.
The mastery of Peele, however, is matched in full by Lupita Nyong'o in a riveting dual role. She's fantastic as protective mother Adelaide, who has a very specific reason to be afraid but who binds that fear as motivation for survival. This lady should be an Oscar winner next year.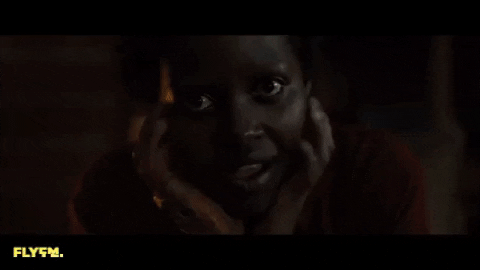 And while there are plenty of scares happening all around, Peele balances the shock with some hilarious moments courtesy of the dad, Gabe's Winston Duke – who shines as a goofy, typical dad. Gabe's happy-go-lucky personality is the perfect counterpoint to all the tensions surrounding the movie. Even when the Wilsons' doppelgangers are terrorizing them, he finds time to crack a joke or make a hilarious observation about the crazy situation they're all in.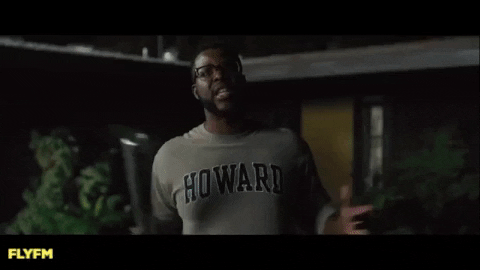 However, "Us" has its tendency of falling short in explanations.  All of the film's wandering points didn't quite add up. For instance, why do the Tethered wear red jumpsuits and carry golden scissors? Exactly how many of them exist? When did they first come to be?
Nevertheless, credits goes to Peele for his amazing story telling abilities and the mind-blowing impact. It may have not met the expectations and the high bars of "Get Out", but "Us" is definitely elevated above your average horror-thriller. Kudos, Peele!
Email

Studio Hotline


+603-7724 1144

Office


+603-7710 5022

Fax


+603-7710 7098

Address


Media Prima Audio, PH Floor, North Wing, Sri Pentas, Persiaran Bandar Utama, 47800, Petaling Jaya, Selangor Darul Ehsan.