If you've ever wondered how Madonna become the icon that she is or if you don't know much about the "Material Girl" – you'll soon find out!
https://www.instagram.com/p/CFN-x01BW-0/
According to Universal Pictures, Madonna herself is involved in co-writing and directing the biopic named and based on her life. She will be joined by Diablo Cody, the Oscar winner whose coming-of-age movie "Juno" made its mark in Hollywood. But why is Madonna making a movie about… well… Madonna? Because according to her, "Who better to tell it than me?" She also shared what the movie will be about, stating on her website:
"I want to convey the incredible journey that life has taken me on as an artist, a musician, a dancer – a human being. The focus of this film will always be music. Music has kept me going and art has kept me alive."
https://www.instagram.com/p/B-zHEyAh7Io/
However, following the worldwide suspension of filming and production in response to the COVID-19 pandemic, it may still be a while until we get to experience life through the eyes of one of the most influential, well-known and applauded acts in the world. After all, she has yet to even choose a lead to play her in the movie!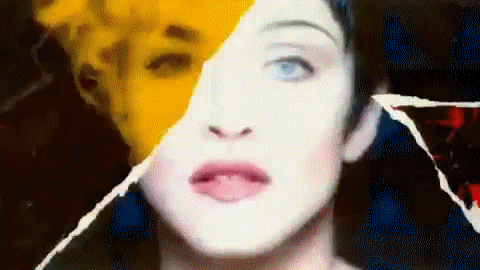 As of right now, fans are divided and speculation is rampant. It seems like the late Michael Jackson's eldest and only daughter – Paris Jackson – may even take the spotlight. This follows rumours that the 22-year-old was slated to embody Madonna for a previously planned biopic about the singer while she was on her Blonde Ambition world tour.
https://www.instagram.com/p/CCb1BX6Jcbh/
Many have also named Emmy-winning 'Ozark' actress, Julia Garner as a possibility after eagle-eyed fans noticed Madonna AND her manager had started following the 29-year-old star on Instagram.
https://www.instagram.com/p/CB4DlLtFuy6/
Another fan favourite is Disney alum, Miley Cyrus. The 27-year-old "Midnight Sky" songstress is known to emulate many female iconic female artists and just so happens to share a striking resemblance to Madonna. Heck, she can probably even hit the same high notes as the now 62-year-old diva.
https://www.instagram.com/p/CE9hz_epU2z/
Nevertheless, whoever she picks will definitely have big (and tall) heels to fill! Hits such as "Like a Prayer" and "Material Girl" have been sung by generations and are amongst the many other records to have added to her stunning sales of over 335 million albums. And if you think she shouldn't dabble in acting as a singer, think again. Madonna has won a Golden Globe award for her role in 'Evita' and has previously directed and co-wrote "W.E." in 2011.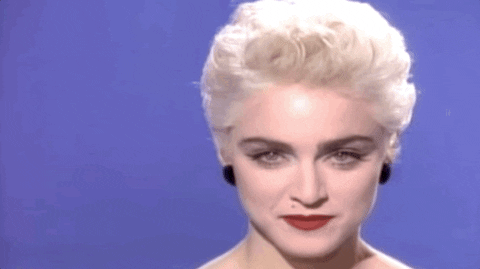 Who do you think should play the Queen of Pop? Let us know in the comments below!