Ah, Christmas: a time of merriness, joy, sleighbells, snow, Santa, stockings, presents – and a whole lot of other things Hollywood has made a staple come December.  However, Christmas is also synonymous with some of the most famous songs (and artists) of the season – with the Queen of Christmas Mariah Carey and the King of Christmas being none other than Michael Bublé. Now, one group that isn't synonymous with the jingle bell-season is the heavy metal band from 1981, Metallica.
Now, if you're tired of hearing the same song every year (come on, how is that even possible??) …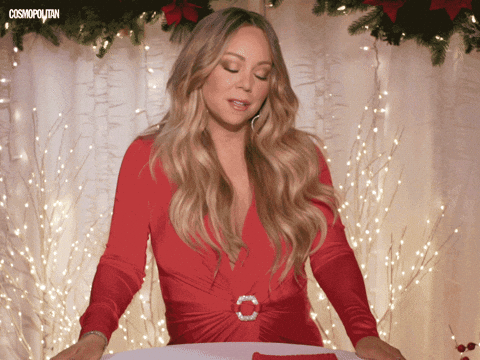 … it looks like this new spin may refresh your love for this one Christmas staple. One talented fan managed to create a mashup that turned Mariah Carey's number one Christmas hit 'All I Want For Christmas' from a mellow jingle bell number to a heavy, jingle bell rock banger. Aptly titled, 'For Whom The Bell Tolls But It's All I Want For Christmas', the mashup created by William Maranci takes the instrumental of Carey's 'All I Want For Christmas Is You' and blends that (rather impressively) seamlessly with Metallica's vocalist/guitarist James Hetfield's riffs and vocals from 'For Whom The Bell Tolls'.
However, this isn't the first time Carey's voice has been utilised for heavier music. Fans of Carey may (or may not) know that the 50-year-old 'Songbird Supreme' recently revealed she had once worked on an alternative rock album way back in 1995. In the days leading up to the release of her memoir, 'The Meaning of Mariah Carey', Carey dropped a bombshell confession that she had recorded and released an alternative rock album under the name 'Chick'.
" I was exploring my musical range, but I was also filled with rage. It's always been a challenge for me to acknowledge and express anger. My personal life was suffocating during Daydream, and I was in desperate need of release."
View this post on Instagram
While the project was nothing serious "came from a place of parody", Carey got inspiration Sleater-Kinney, L7 and Green Day. Carey's "brooding Goth girl" alter-ego then came to life after she altered and layered her vocals over her friend Clarissa Dane Davidson's voice (as well as group background vocals done by anyone Carey could find in the studio that night). And while the original version with Carey as lead vocal remains unavailable, she has declared that she's "on a quest to unearth the version of this album with [her] lead vocals on it", so, fingers crossed we'll get to hear "Goth girl" Mariah Carey in the near future!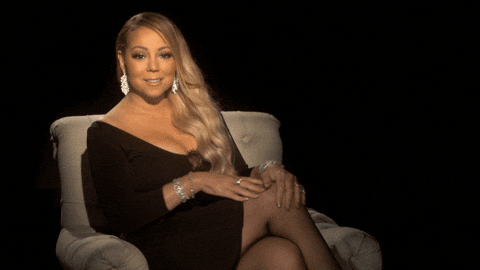 *Cover image credits:

Mariah Carey: Instagram

Metallica: Instagram