I don't know about you, but I've never fallen as hard for an actor/actress as I have for those in K-Dramas.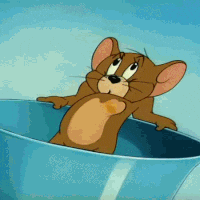 There's just something about South Korean dramas and movies that can so easily capture steal hearts. Of course, their stellar castings, the abundance of talent and plots that can only be described as masterpieces, lend to their acclaim. But when there's so much to watch… what do you watch? Fret not, we've got you! These fresh new K-Dramas will introduce you to new worlds when they drop next month on Netflix – so make sure to set up your notifications for when they are released!
So Not Worth It (내일 지구가 망해버렸으면 좋겠어)
View this post on Instagram
If you prefer your romance in bite-sized pieces to savour and enjoy, then So Not Worth It will be the perfect watch. The sitcom focuses on the lives of students living in an international dormitory at a university.
Se Wan (Park Se Wan) is a teaching assistant who is in charge of managing the dorm. Jamie (Shin Hyun Seung) is a new student at the dorm from America. Sam ( Got7's Choi Young Jae) is the son of the president of a tteokbokki global food chain who grew up in Australia. Minnie ( real name Nicha Yontararak but known as Minnie in the girl group (G)I-DLE) is a student from Thailand who has a lot of fantasies from watching Korean dramas. Hyun Min is a stateless Korean student who was not able to enter the dorm and has to commute five hours each day to school.
Viewers will get to vicariously live through university life in Korea when watching the drama. With a cast full of rising actors, K-pop stars, and more, So Not Worth It will be a fun and breezy watch.
Release date: June 18th 
Hospital Playlist [Season 2] (슬기로운 의사생활 2)
One of the most popular K-Dramas of 2020 is back for a second season!
The series follows five doctors, who were best friends in medical school and are reunited again when they all begin working at the same hospital. Season 1 was a rollercoaster of emotions that ended with a cliffhanger and season two promises funnier, more heartwarming and intriguing stories as we watch the five friends fans have grown to love, navigate their lives in and out of the hospital they work at:
• Jo Jung Suk as Lee Ik Jun, an assistant professor of general surgery.
• Yoo Yeon Seok as Ahn Jeong Won, an assistant professor of pediatric surgery.
• Jung Kyung-ho as Kim Jun Wan, an associate professor of cardiothoracic surgery.
• Kim Dae Myung as Yang Seok Hyeong, an assistant professor of obstetrics and gynaecology.
• Jeon Mi Do as Chae Song Wa, an associate professor of neurosurgery.
Of course, aside from the professional lives of the 20-year long friends, there will be bits of romance!
Release date: 17th June
Nevertheless (알고있지만)
The Korean title directly translates to mean: "I Already Know, But…" alluding to the premise of the popular webtoon that the drama is based on. Nevertheless centres on the modern-day romance between university students Na-bi (Han So-hee) and Jae-eon (Song Kang). The duo harbours their own prejudices against love, following instances of hurt and betrayal in their individual pasts. Na-bi doesn't trust love but does want to date. On the other hand, Jae-eon finds dating bothersome but enjoys flirting. But, as with most romance dramas, the two cannot ignore the pull they feel towards each other.  Will they be able to heal and open up to each other?
Release date: 20th June
And one extra one – a K-Movie this time – just because…
Sweet & Sour (새콤달콤)
Yes, that's f(x)'s Krystal amongst the cast!
The story revolves around Jang-Hyeok (Jang Ki-Yong) is in a romantic relationship with Da-Eun (Chae Soo-Bin), who works as a nurse. When they first started dating, Jang-Hyeok was a sweet boyfriend to Da-Eun, but that soon changes with time. Meanwhile, Jang-Hyeok begins to work as a temporary worker for a large company, where he tries to get a permanent position. This places Jang-Hyeok in a competitive position with Bo-Young (Krystal), who is also vying for the job. Jang-Hyeok and Bo-Young end up working together and… getting closer.
Release date: 4th June
*Cover image credits: Netflix