Burj Khalifa, Shanghai Tower, Abraj Al-Bait Clock Tower, Ping An Finance Center, you might recognize these buildings as the world's tallest skyscrapers.
But do you know for food, where can we get the tallest sub/sandwich? Well, attention all meat lovers, the tallest sub filled meats is finally here!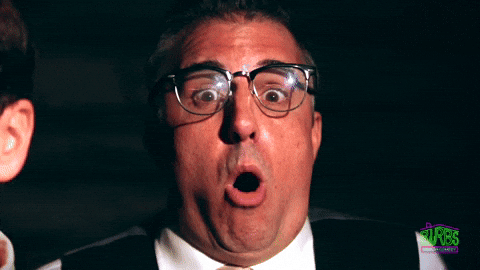 Image via Giphy
Introducing Subway's all new and limited edition menu, Meat Stack Sub! It features 4 scrumptious types of meat – beef pepperoni, beef salami, chicken strips and chicken slice. Guarantee to satisfy your meat cravings!
That's not all. You can have it with your favorite type of bread, and customized with your favorite ingredients such as cheddar cheese, lettuce, mixed greens, cucumbers, tomatoes, green peppers, onions, jalapeños, olives and pickles. Last but not least, jazz up your sub with your favorite sauce!
Image via Facebook
Wondering how you can create the perfect and tallest sub? Watch RD, Ili and BK on their fiery battle to create the tallest and meatiest Meat Stack sub!
All they need to do is take a look at the original Meat Stack sub for 5 seconds, and both Ili and RD need to recreate the sub using the exact ingredients!
Find out who will be the winner with the tallest Meat Stack sub, and who will be getting the tearful punishment here on FlyFM's Facebook page!
You can also do the stack challenge with your family and friends, just head on over to your nearest Subway's restaurant and start 'stacking' them! For more info, visit https://subwayisfresh.com.my/