Stepping into the Month of October today, Brie Larson turns 29. Happy Birthday Brie! As Larson turns a year older she attempts more in her career, as the female lead for the new upcoming movie Captain Marvel! Fans have spent nearly two years figuring out who would play the role as the most powerful superhero in the marvel universe.
The Room star Brie Larson was cast as Carol Danvers in the MCU. Marvel studios president Kevin Fiege, said that Brie met the 'high bar', the studio set to play the heroin and he explains further on why she was born to play the role of Captain Marvel. When Fiege was asked to explain in an interview how the actress fits the bill for someone who can effectively portray a character both powerful and relatable to audiences. As he put it:
"With Captain Marvel, who has powers that approach a level that we haven't seen before in our films, you need to counterbalance that by finding somebody who is also very human and very relatable and can get into a groove with the audience, where they're willing to see her fly through the sun and punch a moon away from a spacecraft. At the same time, we need her to land and have relatable flaws."
Kevin Feige added that Brie Larson is someone "you're going to want to go on this journey with," much like Benedict Cumberbatch (Doctor Strange) and Robert Downey Jr. (Iron Man), so that would prudent that the actress is being prepped as one of the main MCU members. Including writer Kelly Sue DeConnick, who wrote the Captain Marvel comic book series for a few years. She described Larson as having the right "gravitas and power" for Carol, while also being amusing and playful.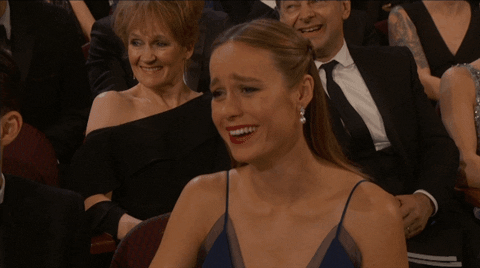 Larson recently impressed audiences with her performance in Room, for which she won an Academy Award by the way. However arguably Captain Marvel will be her biggest project yet, both in terms of its blockbuster status and her exposure to many kinds of moviegoers.Without a doubt Captain Marvel is for sure a film to look forward for, having a female lead actress as the biggest superhero in the Marvel Universe is in fact a milestone to be checked off. Brie Larson in my opinion is an actress who will carry the character of Carol Danvers exceptionally.
Captain Marvel Flies into cinemas 7th March 2019
Email

Studio Hotline


+603-7724 1144

Office


+603-7710 5022

Fax


+603-7710 7098

Address


Media Prima Audio, PH Floor, North Wing, Sri Pentas, Persiaran Bandar Utama, 47800, Petaling Jaya, Selangor Darul Ehsan.