It isn't bad being called a dork. Heck, if you're a dork, it's time to stand up and be proud! Dorks are known for being awkward, clumsy, goofy and a liiiitle odd but dorks are also some of the kindest, funniest, most real people you there. We're looking at some of the most well-loved celebs who are just as well known for being adorkable as they are for their talents!
Paul Rudd
https://www.instagram.com/p/CE5KvGzgei-/
A self-aware dork that embraces his/her dorkiness is the best dork – and Paul Rudd does just that. He's funny, he's kind and he doesn't age (seriously, the man is 51 but doesn't look a day over 40!). He's once talked about his dorkiness, saying,
"I don't feel like a dork, but I certainly have many moments of nerdism, and I embrace it wholeheartedly. I've always cottoned to that crowd more, anyway."
 
Zooey Deschanel
Greeting my postmate pic.twitter.com/O0t24SViyN

— zooey deschanel (@ZooeyDeschanel) February 18, 2020
Zooey Deschanel's character Jess from 'New Girl' is basically Zooey Deschanel let loose. Everything from Jess's fun outfits to her awkward tendency to sing everything is so very Deschanel. If her quirky sound as one half of 'She & Him' isn't enough of an indication, Zooey Deschanel is everything quirky and adorable wrapped up with blue eyes and a beautiful smile. You won't be able to stop yourself from mirroring her smile as you watch her go about her day in her dorky way.
Joseph Gordon-Levitt
Crowned the "male version of Zooey Deschanel" (ever since their chemistry in '500 Days of Summer'), this brainy, musically talented and feminist actor has it all – even a dorky side. Not only does he act, he directs, writes and can sing. His evolution from an adorable young nerd to an adorable dork has people wondering – how did he get that glow up (because we want it too!)?
BLACKPINK's Jisoo
https://www.instagram.com/p/Bwxl28cJlxo/
She can dance, she can sing, she can slay in any outfit she's in –  she's BLACKPINK's lead vocalist Kim Ji-Soo. As BLACKPINK's oldest member, you'd be surprised just how adorable Ji-Soo can be! She is often caught doing weird things on camera and then laughing at herself for being caught. Her easy-going nature allows her to appreciate and for her fans to fall in love with her dorky tendencies. From balancing a water bottle on her shoulder during the 'Seoul Music Awards' (later realizing that the camera was on her) to making up songs about everything, Jisoo is the definition of adorable.
Tom Holland
Just accidentally had a shower with my AirPods in. Nice one mate 👍🏻

— Tom Holland (@TomHolland1996) March 24, 2019
If you Google Tom Holland being a dork you get 22,400,000 results and of these 22,400,000 results, 90% of them are "Tom Holland Being a Meme For X Minutes Straight" or "Tom Holland being the cutest human for x minutes straight". There's no denying it – 'dorky' is Tom Holland's middle name. He's not shy in letting his inner Rihanna ala "Umbrella" era out.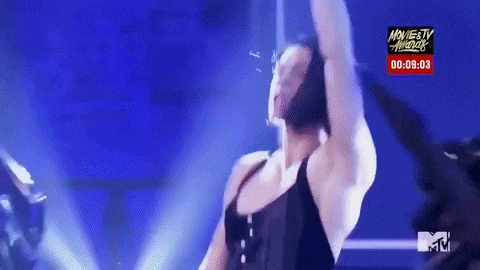 And he's well known for being very, very, very much incapable of not giving spoilers.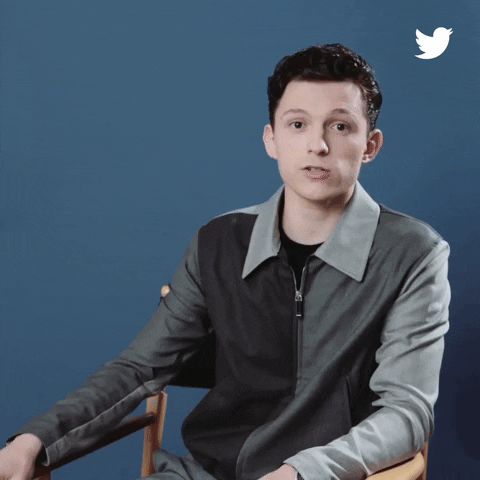 But really, these are just more reason to love Tom 'Dorky' Holland.
Jennifer Lawrence
On top of being gorgeous, Jennifer Lawrence is talented, so very real and oh so dorky! She doesn't filter her thoughts or her words and is not afraid to say it like it is. There are whole subreddits and Tumblr blogs dedicated to documenting her greatness. One of the best things about her? She doesn't let society tell her what to do or how she should look like. She's so wholly herself – whether she's stumbling down the stairs at award shows, talking about how she likes to not wear pants all day or just saying what's everyone is thinking…
There's so much to love about this amazing woman, we're always looking for more Jennifer Lawrence content!
BTS's V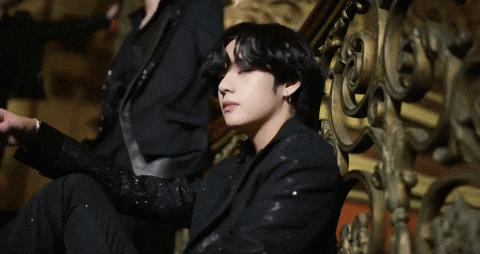 BTS (also known as the Bangtan Boys) are the kings of music (both K-pop and internationally). They have sold over 20 million albums and TONNES or awards including 24 Mnet Asian Music Awards, 23 Melon Music Awards, 20 Golden Disc Awards, 14 Seoul Music Awards, 13 Gaon Chart Music Awards, 4 Billboard Music Awards, 4 Korean Music Awards, 4 American Music Awards, and 2 MTV Video Music Awards. *phew* And – what's refreshing to note is – behind all that success, the boys are down to earth, mature and goofy young men. When the situation calls for it, the boys are mature and serious. But when they don't have to be, they really let loose.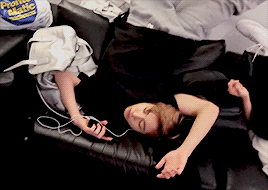 Of the members, V (whose real name is Kim Tae-Hyung) is known as the dorkiest of this dorky group. The 25-year-old is known for his charismatic stage presence – and his hilarious facial expressions.
https://www.instagram.com/p/BxLxJsGBee5/?utm_source=ig_embed
And there you have it! These celebs prove that being a dork is definitely not a bad thing – so turn on the adorkableness!
*Cover image credits:
Zooey Deschanel: Instagram
V: Instagram
Tom Holland: Instagram
Jisoo: Instagram