When Dwayne 'The Rock' Johnson told USA Today in February that he "would consider a presidential run in the future if that's what the people wanted", he probably didn't expect "the people" to speak so soon.
Acting on a recent increase in accounts from celebrities who have expressed their interest in transitioning over to politics, research company Piplsay launched a survey of more than 30,000 U.S. adults to find out their opinion on celebrities as politicians. Results from the survey found that 29 per cent of U.S. adults would like to see Dwayne 'The Rock' Johnson run for president and Matthew McConaughey for Texas governor. Having seen the results of the poll, Johnson took to his Instagram account to share his feelings about them.
View this post on Instagram
He captioned the post:
"Humbling ???
I don't think our Founding Fathers EVER envisioned a six-four, bald, tattooed, half-Black, half-Samoan, pick up truck driving, fanny pack wearing guy joining their club – but if it ever happens it'd be my honor to serve you, the people ??????"
Fans of the pro wrestler would know that The Rock has talked about dabbling in politics for years. When asked by British GQ in 2016 if he would ever consider going into politics, the 48-year-old quipped that he "wouldn't rule it out", adding:
"I'm not being coy when I say that, but at the moment I am not sure. I can't deny that the thought of being governor, the thought of being president, is alluring. And beyond that, it would be an opportunity to make a real impact on people's lives on a global scale. But there are a lot of other things I want to do first."
It does make one wonder what else there is for one of the most well-loved public figures to achieve. Not only is Johnson one of Hollywood's highest-paid actors, but he's also regarded as one of the greatest professional wrestlers of all time, chosen as one of the '100 Most Influential People in the World' twice by TIME and a father to three beautiful children.
View this post on Instagram
To top it off, the 10-time world champion even has a TV show moulded around his life. The coming-of-age comedy series, aptly titled Young Rock', sees the star campaigning to be president in 2032. The sitcom sees Johnson attend interviews and answer questions about his life, during which we're treated to flashbacks to one of three periods of his life: as a ten-year-old in Hawaii (played by Adrian Groulx); as a high school student in Pennsylvania (played by Bradley Constant); and as a college student and football player at the University of Miami (played by Uli Latukefu).
View this post on Instagram
With TV mirroring real life, will real-life mirror TV and see Johnson run for president in 2032 like his sitcom character? Well, while public sentiment remains in his favour (the Piplsay poll also revealed that 40% of Millennials would support both McConaughey and Johnson's entry into politics as compared to 37% of Gen Xers and 23% of Gen Zers), he'd best start making plans! He did say he'd listen to the people soooo…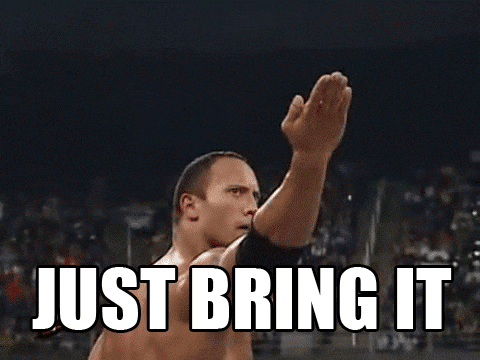 *Cover image credit: @therock