For over two decades, the 'Harry Potter' franchise has captivated and lived rent-free in the minds of people since 1997. From the books spawned an 8-part movie franchise that enraptured fans by bringing the wizarding world to life. For the cast of the immensely popular film franchise,  a decade of their lives was spent devoted to the filming of the movies and decades more will be associated with the movies and their characters. For Rupert Grint, whose character Ron Weasley stood beside the titular character of Harry Potter as his best friend from start to end, the movies weren't as magical as we probably imagine them to be. The now 32-year-old English actor had quite an honest conversation about the wizarding world with actor Dax Shepard on his podcast, Armchair Expert.
View this post on Instagram
On one hand, Grint said the experience was "great" because of the family that they found within the cast and crew but…
"There was a time where it felt quite suffocating, because it was heavy going, because it was every day for 10 years in the end. But sometimes it definitely felt like, 'I want to do something else. See what else is out there.'"
Grint, who won the role of the 2nd youngest Weasley after rapping about how much he wanted it in an audition tape, was the eldest of the trio (consisting of himself, Daniel Radcliff and Emma Watson). However, this didn't alter their shared experience of spending their formative years on the set.  Yet, despite it taking up so much of his early life, Grint hasn't spent much time watching the movies he played such a big part in. Not because it brings back bad memories or anything, but…
"It wasn't like it was a bad experience. It made me so conscious of my face of, like, what I'm doing… I like being in the moment and creating it and then just leaving it,"
On a more lighthearted note, Grint shared his biggest regret about being a part of the series, and it's not what you might think.
"My hair in film four is one of my biggest regrets. I think everyone actually had a phase of having this really long hair. They liked it — it was kind of wizardy. We went through our puberty on camera."
View this post on Instagram
Which kind of explains why the actor has only seen the movies one time per film – except, the first-ever film, 'Harry Potter and the Philosopher's Stone', which he recently revisited. And while his perspective of the film has changed and he "can appreciate what a feat it was", that doesn't change the fact that watching himself act is something he can't help but cringe over. Well, now that he's got a beautiful little girl of his own, one day he'll have to stay by her as she watches her father act out one of the most beloved characters in movie history.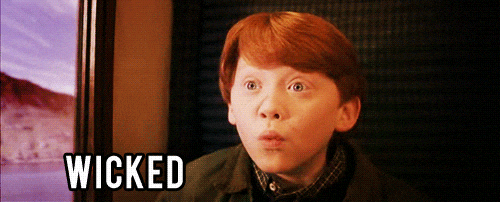 *Cover image credits: Instagram / @harrypotterfilm