I'm….speechless…
Singer and actor Elly Mazlein has captured the attention of netizens with her reaction towards a guest of her show.
View this post on Instagram
The spontaneous reaction from Elly was believed to have occurred when she and her co-host, Awal Ashaari, were interviewing a woman on their talk show.
The short clip went viral because Elly seemed to give a 'death stare' towards the woman, who was explaining her secret relationships with five different married men. Shared by Twitter user @noahmacwilson, the caption goes: "Kak Lina's face looks as if she's ready to give a punch. I'm angry listening to this woman. It's like she's so proud of what she's done."
Muka Kak Lina mcm dah ready nak bagi penumbuk ? Geram pulak aku dengar minah ni bercakap. Macam bangga sangat apa yg dia buat tu ? pic.twitter.com/PuisS19eut

— Noah Macwilson (@noahmacwilson) May 11, 2021
The story-telling session made netizens uncomfortable as they saw the guest looking shameless and even boastful, with no obvious feelings of remorse.
"This is the fifth time I've had a scandal with someone's husband. He started it first, so why must I feel guilty? He offered me money and I took it. For now, I'm not looking to get married. I'll probably continue this until I'm completely satisfied."
Here are some of the reactions towards the 27-second video:
— Jekfer Onz (@bitterkingx) May 11, 2021
This user said: "Common sense sis. You know he's someone's husband, leave them."
Hm common sense sis?? dah tahu dia husband orang, leave them??? https://t.co/V0fPd0LmMj

— HنIS (@hanisaqilvh) May 12, 2021
where's the common sense. if someone's taken, leave them. don't ruin people's life if you don't want yours to be ruined. it's basic knowledge. https://t.co/RpRcV3ziyZ

— mimi ㅡ save ?? (@0066hyuck) May 11, 2021
Her hilarious reaction has people going: "Same sis, same."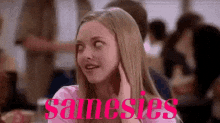 Cover Image Credit: Instagram @iamellymazlein
@shamsulanuarab1