South Korean supergroup, SuperM (formed by SM Entertainment and Capitol Music Group in 2019) has just released a full-English song and an equally eye-catching, vibrant music video to boot! The upbeat, retro disco tune sees the members – EXO's Baekhyun and Kai, SHINEE's Taemin, as well as  NCT's Taeyong, Ten, Lucas and Mark – listeners to "dance now", "move till we lose it" and "move like [they] move it".
The dynamic tune and familiar choreography (in its vintage stylings reminiscent of the Jackson 5) accompany visuals of the boys hanging out and having fun at a laundromat, playing billiards and dancing on a rooftop in front of a dazzling CGI-ed cityscape while fireworks go off in the background.
As it turns out, the song ties in with a campaign being run by Prudential Corporation Asia. The campaign, in support of both physical and mental health, aims to motivate people across Asia to lead healthier, more active lives. In order to do so, the "Dance for Wellness" campaign was launched, with both the lyrics and dance in SuperM's song, 'We Do', correlating with this premise.  A social media campaign with online wellness activities (such a dance challenges) across platforms like Facebook, Instagram and TikTok will see the members interact with fans from 10 Southeast Asian countries: Hong Kong, Taiwan, Singapore, Malaysia, Indonesia, Thailand, Laos, Philippines, Cambodia and Vietnam.
On the website, a statement from SuperM reads:
"Through 'We DO Well Together', we call on everybody to put in the same energy and spirit as 'We DO' to achieve our life goals together."
The song marks the group's first release since their 2020 full-length album, 'Super One', which featured songs such as 'One (Monster & Infinity)' and '100'. They were also a part of the Global Citizen's 'Recovery Plan For The World' campaign, which is aimed at helping end COVID-19.
We stan songs, concepts and groups with a positive message and outreach!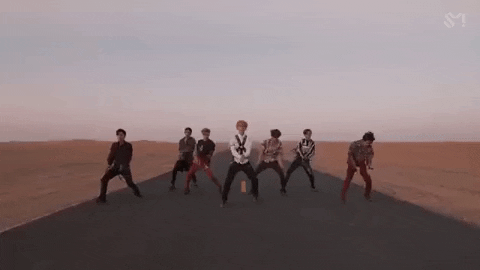 *Cover image credit: @prudentialsingapore