And so it continues…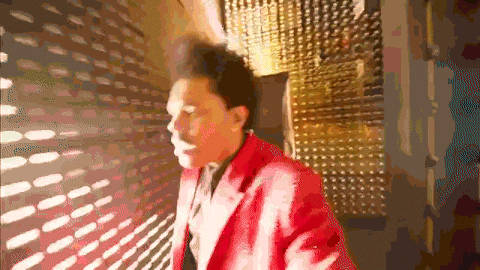 After his (very public) fall out with the Recording Academy after they failed to recognise any of his chart-topping hits from his critically acclaimed 'After Hours' album, The Weeknd (whose real name is Abel Makkonen Tesfaye) continues to refuse to be linked with the Grammys and the Academy. This comes amidst the rule changes for the Grammy Awards, announced by the Recording Academy last week, which sees the elimination of the "secret" nomination-review committees that played a key role in his being shut out of all nominations for the 2021 awards. The change hasn't inspired a change in Abel's stance, however, as he tells Variety:
"The trust has been broken for so long between the Grammy organization and artists that it would be unwise to raise a victory flag. I think the industry and public alike need to see the transparent system truly at play for the win to be celebrated, but it's an important start. I remain uninterested in being a part of the Grammys, especially with their own admission of corruption for all these decades. I will not be submitting in the future."
It is important to point out that the Academy hasn't actually "admitted to corruption".
https://www.flyfm.com.my/flycelebrity-grammys-remain-corrupt-the-weeknd-loses-nomination-after-choosing-super-bowl-over-them/
Following this, the 31-year-old's choice to (only now) condemn the award show doesn't sit right with Village People founder, Victor Willis. In an "Open Letter to 'The Weeknd'", the Y.M.C.A. hitmaker writes:
"You see, while black artists like me were making honest complaints about the secret committees, you were busy racking up one Grammy after another under those secret committees. I don't recall you complaining about the secret committees when you were benefitting from those secret committees. But on the one occasion the secret committees didn't benefit you, the Grammys are suddenly corrupt, and it's off with their heads?"
Willis is referring to the fact that The Weeknd has been nominated at four different Grammy award shows (2014, 2016, 2017, and 2018), with him bagging four different gilded gramophones. He asks that Abel cut the Academy some slack – as they've already started making changes with the elimination of the "secret committees" and the appointment of an African American chief of the Academy. Willis asks that Abel "Cut the brotha some slack!" Comments on the post by Willis seem to support the 69-year-old music industry veteran's statement.
Will The Weeknd respond?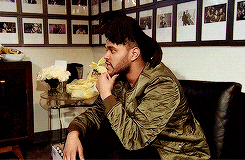 *Cover image credits: @theweeknd