Can't get enough of Gaston? Well, your dreams are manifested!
It appears that Disney+ has given the go-ahead for a new musical series that serves as a prequel to the 2017 live-action movie version of Beauty and the Beast, which brought us Emma Stone and Dan Stevens as the titular characters. Although neither of these two will be appearing in the prequel series, we can expect to see a whole lot more of Gaston (played by Luke Evans) and LeFou (played by Josh Gad), as well as an introduction to LeFou's stepsister Tilly (played by Brianna Middleton). 
View this post on Instagram
Set before the events of Beauty and the Beast, the story follows Gaston, LeFou and Tilly on an "unexpected journey" after a surprising revelation from Tilly's past comes to light, according to the Disney+ press release:
"While the mysteries of the past are uncovered and the dangers of the present grow, old friends and new enemies reveal that this familiar kingdom harbours many secrets."
A statement from Disney Branded Television president Gary Marsh reveals that the show will also delve into the origins of the beast's curse. OMGGGGG!!!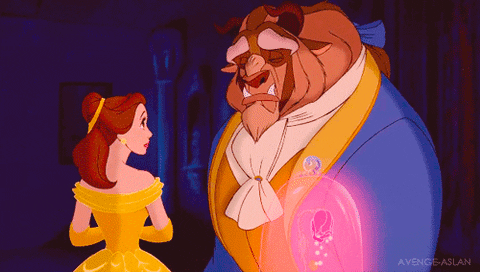 "For anyone who's ever wondered how a brute like Gaston and a goof like LeFou could have ever become friends and partners, or how a mystical enchantress came to cast that fateful spell on the prince-turned-beast, this series will finally provide those answers…and provoke a whole new set of questions," he said.
What could Gaston, LeFou and Tilly possibly have to do with the beast's curse? Or are they involved at all? Well, guess we'll find out!
*Cover image via


Walt Disney Studios Motion Pictures