Could that be Doctor Strange…?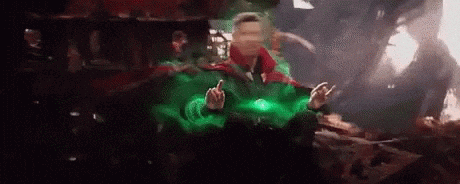 Eagle-eyed fans of the hit Disney+ series, WandaVision, have noticed that their favourite show has been updated with a different post-credit scene! And not just that — they speculated that this newly updated scene features Doctor Strange in his astral projection form… 
The post-credit scene for #WandaVision has been updated with a possible silhouette of Doctor Strange flying over 👀 pic.twitter.com/wCfTnoLMwi

— Cosmic Marvel (@cosmic_marvel) June 27, 2021
Astral projection, or astral travel, is a paranormal interpretation of an out-of-body experience achieved either awake or via lucid dreaming or deep meditation. This allows the individual to separate themselves from their physical body and can thus both exist at the same time. This was illustrated by Wanda herself in the post-credit scene, with Doctor Strange's theme song in the background… 
However, some fans are not sold on this theory and chalk it up to technical errors. 
Probs just a visual glitch, screen tearing

— Corey Lewis (@coreyjakelewis) June 27, 2021
Not really a camera glitch but more a rendering problem I think or conversion of the footage's format since I see some distortions like that when I change the format of a video sometimes

— Faissal Ouahid (@Faissal_Ouahid) June 27, 2021
Others think that it's a whole other Marvel character instead… claiming it to be White Vision.
I honestly think it more looks like white visions silhouette

— Blake (@_BlakeWhite_) June 27, 2021
Looks more like white vision

— Zerx (@YoZerx) June 27, 2021
White Vision is a rebooted version of Wanda's synthezoid lover, who has lost his data and memories and is programmed to destroy her.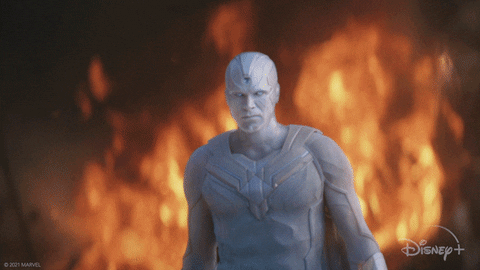 In the updated post-credit scenes, fans have also noted changes in the trees for reasons no one could quite figure out yet.
Before and After pic.twitter.com/MKRXc4XycL

— cosmic (@cosmic_marvel) June 27, 2021
While neither Marvel nor Disney+ has yet to confirm anything, everyone is welcome to place their bets and theorise away while we wait for Doctor Strange in the Multiverse of Madness to be released next year!
*Cover image via 

Disney+/Marvel