So this is Stormi Webster, the two-year-old daughter of rapper Travis Scott and entrepreneur Kylie Jenner, sporting a USD$12,000 pink Hermès Kelly backpack on her FIRST DAY OF HOMESCHOOL.
https://www.instagram.com/p/CFxb1qqnFUC/
Well, that's just the lifestyle of the rich and the famous, right?
Now, I don't know about you but when I see something pretty, the first thing I do is check the price tag (I'm a responsible adult, after all). More often than not, the prices have me going…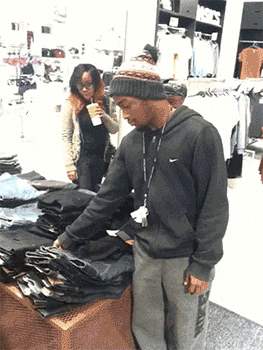 But of course, for celebrities who live in a world that is almost… otherworldly… price is never a factor. Especially when it comes to gifting their own mini-mes with the best of the best. However, sometimes, these celebrities take it too far with their elaborate presents. Sure, celebrities like Kylie Jenner, J-Lo and P Diddy can be seen flaunting Versace, diamonds the size of grapes and the most flamboyant hats ever made – they are full-grown adults that can appreciate these items. But.. gifting your three-year-old a Ferrari? From cars that cost hundreds of thousands of dollars to private islands, these celebrities show that you can't put a price on love…
1. Blue Ivy's $80,000 Diamond-Encrusted Barbie
https://www.instagram.com/p/BMQTfR-hUcw/
When Blue Ivy turned 1, she got a whole array of gifts from her iconic parents – Beyoncé and Jay Z. On top of her $200,000 (RM853,300) party, they got a diamond-encrusted Barbie doll. Yeap, no joke. How Blue Ivy is going to play with it, we have no idea but hey, lifestyles of the rich and the famous.
2. Suhana Khan & Aryan Khan's Audi A6
https://www.instagram.com/p/ByQpDTzFzXO/
It's almost a rite of passage for celebrity kids to get cars on their 16th birthdays. It seems to be the same in Bollywood, or at least for Shah Rukh Khan – the King of Bollywood. For his children's 16th birthday, Since Shah Rukh gifted them an Audi A6. The car is said to have many special features.
3. Harper Beckham's £600,000 art piece
https://www.instagram.com/p/CCdNAVaBdtF/
Okay, this is actually a really sweet gift.
For her 1st birthday, David Beckham and Victoria Beckham commissioned a painting called "Daddy's Girl" from artist Damien Hirst. The piece is said to be in line with her love for art. It is said to be heart-shaped and features butterflies – and it costs £600,000 (RM3,205,685). Speaking to Vogue, David Beckham said of his only girl (he and Victoria have three boys),
"We named it 'Daddy's Girl,'. I'm still amazed we have a little girl. I change her nappy and I'm still amazed that it's a girl. Amazing."
4. Kulture's $8,000 Birkin Bag
https://www.instagram.com/p/CCr7_g-Byr6/
For her second – I repeat, SECOND – birthday, Kulture received an adorably pink Birkin. The shocker? The bag's price tag – a whopping $8,000 (RM34,132). Given to her by her rapper father, Offset, he captioned the video of him handing her the bag:
"Late is better then never I Birkin my baby,"
Cardi B defended her husband's decision to give the young girl such a lavish gift (that isn't even a toy or a pet or candy) by brushing it off.
"I'm not mad that Daddy bought baby a Birkin. She's gonna match Mommy."
5. Stormi's $25,000 chair made from plushies
https://www.instagram.com/p/BsZVNnyHgy1/
Probably the most dotted on child in the world, here's another gift that has us wishing we were Stormi.  Just last year, Kylie Jenner's one and only got a limited-edition chair made up of stuffed animals. The then 11-month-old is seen sitting comfortably on the chair as her mother hands her a bag, that she then casually slings onto her shoulder. According to People, the chair is by designer duo Humberto and Fernando Campana and is a part of their collaboration with Kaws.
6. Tyrese Gibson bought his 8-year-old daughter her own private island.
https://www.instagram.com/p/ByvmikGh-UK/
Back in 2015, when his daughter Shayla was just 8 years old, singer and 'Fast & Furious' alum Tyrese bought her a whole island. Aptly named "Love Island", Tyrese told Entertainment Tonight that he'd bought the island for her after being asked what the most lavish gift he's bought or received was. Although he has not disclosed where the island is located, he has revealed that Shayla is aware that she has an island as it was given to her as a Christmas gift. While it may not be so surprising that another celebrity has bought their own island (Johnny Depp and Celine Dion have their own) – as companies such as Private Islands Inc. are set up to help them acquire islands for prices ranging from less than $100,000 to more than $16 million dollars – it's definitely news that an 8-year-old has one of her own.