Saying goodbye to March and usher in a new month means that we're about to see a whole host of new movies and TV shows arrive on streaming sites. (Psst… if you missed out on what's new from March, here's the list!) With April just around the corner, we've got the list you need to kick start the month with the freshest new drops on Netflix!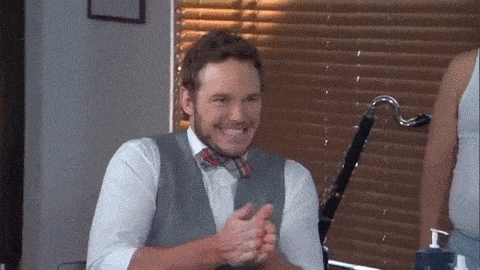 April 1st
• Prank Encounters (Season 2)
• Liar Liar
• The Interview (2014)
• Shrek (2001)
• The Shawshank Redemption (1994)
• Blades of Glory (2007)
• Worn Stories (Season 1): [Documentary] In this funny, heartfelt and moving docuseries, real people unpack the fascinating and quirky stories around their most meaningful pieces of clothing.
• Tersanjung the Movie (2020): [Film] After growing up in a tumultuous household, Yura finds herself in a love triangle with two close friends as she faces a personal and financial crisis.
• Alice: Season 1 (앨리스)
• Magical Andes (Season 2): [Documentary] Crossing and uniting seven countries in South America, the Andes always have another landscape, adventure and story to tell. Discover them all.
• Puteri Gunung Ledang (2004)
• Pulang (2018)
April 2nd
• The Serpent: [SERIES] In the 1970s, merciless killer Charles Sobhraj preys on travellers exploring the "hippie trail" of South Asia. Based on shocking true events.
• Concrete Cowboy
• Sky High: [Film] After falling for Estrella, Ángel, a mechanic from the Madrid suburbs, dives into a world of heists and becomes the target of a relentless detective.
• Madame Claude: [Film] In 1960s Paris, Madame Claude's influence extends beyond the world of sex work — until an affluent young woman threatens to change everything.
April 3rd
• Tale of the Nine-Tailed (구미호뎐)
April 5th
• Family Reunion: Part 3
April 7th
• The Wedding Coach
• Snabba Cash
• Dolly Parton: A MusiCares Tribute: [Documentary] In a star-studded evening of music and memories, a community of iconic performers honor Dolly Parton as the MusiCares Person of the Year.
• This Is A Robbery: The World's Biggest Art Heist: [Documentary] In 1990, two men dressed as cops con their way into a Boston museum and steal a fortune in art. Take a deep dive into this daring and notorious crime.
April 8th
• The Way of the Househusband
April 9th
• Thunder Force
• Night in Paradise (낙원의 밤)
April 13th
• My Love: Six Stories of True Love
• Mighty Express: Season 3
April 14th
• Dad Stop Embarrassing Me (Season 1)
• Law School (로스쿨)
• Love and Monsters: [Film] Seven years after he survived the monster apocalypse, lovably hapless Joel leaves his cozy underground bunker behind on a quest to reunite with his ex.
• The Circle (Season 2): [Series] Ready for more strategic shenanigans? A new cast of allies, enemies and not-so-subtle catfish connect and compete for a major cash prize.
• The Soul: [Film] While investigating the death of a businessman, a prosecutor and his wife uncover occult secrets as they face their own life-and-death dilemma.
• Why Did You Kill Me?: [Documentary] The line between justice and revenge blurs when a devastated family uses social media to track down the people who killed 24-year-old Crystal Theobald.
April 15th
• Hell's Kitchen: Season 19
• Ride or Die: [Film] Rei helps the woman she's been in love with for years escape her abusive husband. While on the run, their feelings for each other catch fire.
April 16th
• Indiana Jones and the Raiders of the Lost Ark (1981)
• Arlo the Alligator Boy
• Fast & Furious Spy Racers: Season 4: Mexico
• Into the Beat
April 20th
• Izzy's Koala World: Season 2
April 21st
• Zero: [Series] A shy teen with the extraordinary power to turn invisible joins the fight to defend his poor neighborhood despite wanting to escape to pursue his dream.
April 22nd
• Life in Colour with David Attenborough
April 23rd
• Tell Me When: [Film] Workaholic Will puts his humdrum life in LA on hold to fulfil his grandpa's last wish: visiting Mexico City's most iconic sights and falling in love.
April 28th
• Headspace Guide to Sleep
April 29th
• Yasuke (Season 1)
https://www.youtube.com/watch?v=HZz-pnxKLqs
• Things Heard and Seen: [Film] A Manhattan couple moves to a Hudson Valley hamlet and discovers that their marriage has a sinister darkness that rivals their new home's history.
April 30th
• The Mitchells vs. The Machines
• The Innocent: [Series] An accidental killing leads a man down a dark hole of intrigue and murder. Just as he finds love and freedom, one phone call brings back the nightmare.
• Pet Stars: [Series] These pampered pets (and their owners) gain wealth and enjoy a level of social media fame usually reserved for human celebs — thanks to their managers.
Phew, that's an extensive list! Now, the dilemma: what to watch first?