Talk about making a statement!
It's certainly no secret that "A Quiet Place II" has made a loud debut, smashing the box office during the pandemic with a staggering $48 million over the weekend.
The sequel to the 2018 horror hit went against expectations to become the biggest domestic debut for a film released during the pandemic, with predictions that it will continue to dominate throughout the week, according to the studio, Paramount.
View this post on Instagram
"A Quiet Place Part II" – which showcases Emily Blunt leading her family through a post-apocalyptic world infested with monsters – was expected to open with $40 million, given that cinemas operated at limited capacity, if allowed to operate at all.
View this post on Instagram
But forecasters were proved wrong when the film almost hit the $50 million mark domestically, $340 million worldwide, and has been played at 3726 cinemas across the country.
The film is now king of the box office, toppling down "Godzilla vs Kong" which earned $30 million over its three-day opening weekend in the box office. "Godzilla vs Kong" was also simultaneously shown on HBO Max as part of the streaming service's deal with Warner Bros.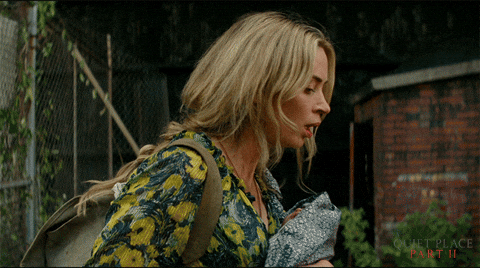 But shifting our attention back to "A Quiet Place II", it's a film that is exclusive to cinemas currently and is the biggest blockbuster to debut only on the big screen after Christopher Nolan's "Tenet" back in September 2020. Many hoped that Nolan's film would revive the struggling cinema industry and it did, becoming one of the highest profiling pandemic-era movies.
Fret not though, as fans will be able to watch the sequel at home in no time, as "A Quiet Place Part II" will soon head to the studio's streaming service, Paramount+, after a 45-day theatrical release window.
*Cover Image Credits: filmdaily.co