What's a bucket list? Imagine you could travel to any country you wanted to, soon as this pandemic is over or even get yourself something that you've always wanted for so long, do you want it?
Here are the 3 unique and crazy bucket list ideas that you need to know!
1. Journey Around The World After Covid-19 Pandemic
What's a better way to start your bucket list other than to tour the world once the pandemic is over? Visit your all-time favorite countries and experience the local specialties will definitely be a great eye-opener.
The world is huge and full of diversity, leaving a footprint in the countries you visit is like a footnote etched in the history of your life.
2. Start a Business You Are Passionate About
Ever dream of being a CEO of a business that you have interest in? Start your own company from scratch, manage it and see it flourish to the success level you always want it.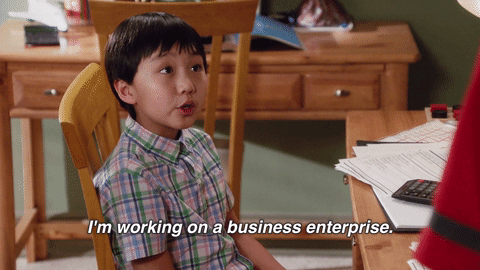 Managing a business might not be an easy job, but if that's something you are passionate about, you can make the impossible become possible. It's never too late to chase your dreams!
3. Deep Dive into Raja Ampat, Indonesia
Ever imagine if you can swim beside the exotic species of fish in the richest place for Marine life on Earth?
If you are a fan of underwater photography, Raja Ampat is the right one for you! It is filled with beautiful corals, clear water and a teeming reef life.
Does these bucket list ideas seem tempting to you? Now you can realize them all by joining Kuwait Finance House Libshara Draw Contest and be in the running to win yourself up to RM100,000!
All you need to do and things you must know :
– New customers are to open a LIBSHARA ACCOUNT-I to be eligible for this draw. Existing customers are eligible for the draw automatically.
– For joint account holders, only the primary account holder is qualified to participate.
– Depositors are eligible to win cash prizes through various draws held throughout the campaign.
– Monthly Draw: RM100 average available account balance for one (1) draw entry.
– Quarterly and Grand Draw: RM1,000 average available account balance for one (1) draw entry.
– Grand Draw which consists of RM100,000 Grand Prize for 3 winners and RM50,000 Consolation Prize for 3 winners
– Eligible winner must answer a simple question in order to be a winner
– Campaign Period : 1 April 2020 (12.00AM) – 31 March 2021 (11.59PM)
– Terms and Conditions apply.
The more you save, the more chances of winning! Hurry, join in the contest now! For more info, visit https://www.kfh.com.my/malaysia/personal/deposit/libshara-account-i.html to know more!