This Is Why That One Person Keeps Showing Up In Your Dreams
For those who wonder – 'Why'? And 'again'?
If you've found yourself dreaming more now than you've done before – you're not alone! For some, dreams may just be fleeting moments of darkness, a time for the mind to restart. For others, their time asleep if filled with adventure, fun, loss, fear and more. When this happens, many argue that their dreams carried a larger message, one born from your subconscious mind (like a dream where your former lover contacts you, you reappear in your high school hallway dressed in a chicken costume, or you find yourself flying in the sky with turtles) or from some unexplainable pull in the universe.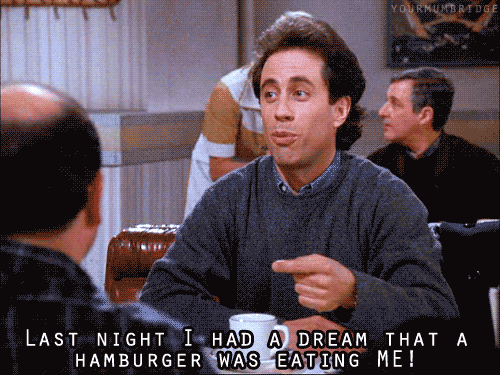 Of course, this weird sitcom-like phenomenon in our heads tends to leave us wondering, "Is there something I'm trying to tell myself"? After all, dreams are a reflection of some part of our lives. When our brains process the emotions we feel in our day to day lives, it creates a whole new world based on the most significant emotion you've felt. This is known as the 'continuity theory' and is much debated about by sleep experts.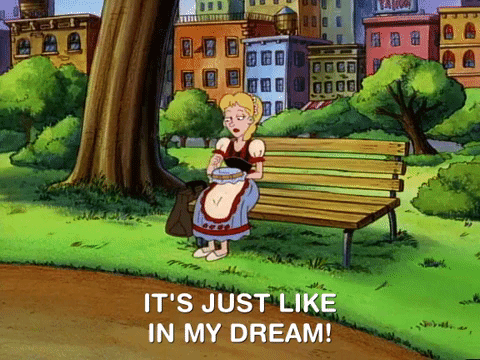 Another thing that is much debated about by dream experts is why one person may continuously appear in our dreams (these are called 'recurring dreams'). Luckily (or unfortunately, depending on how you feel), the reason why someone keeps coming up in your dreams isn't as obvious as you may think (it's not a sign that they're your forever human, sorry).
According to sleep specialist Alesandra Woolley, someone will often appear in a dream if we spend a lot of time with them. It can also happen if someone is able to get us interested in them in real life. Because we think about them so much, the chances of seeing them in our dreams are higher.
This is also why a lot of the random people in our dreams are actually people we've seen in real life. These people, in some way or another, have piqued our interest in them or were in your peripheral vision when something significant happened earlier on in the week. A lot of the times, dreaming of a specific someone (a friend, relative, or ex) is your minds way of telling you that you need to come to terms with something related to that person. Maybe you've misunderstood something about them or something they did just didn't sit right with you. Their appearance in your dream simply means that you're feeling confused about something related to them that may be unresolved.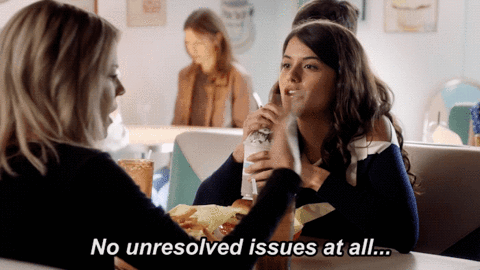 There is an old saying that goes something along the lines of:
"When you dream about someone, it means they are missing you."
As nice as this may sound, it is not 100% true. While there is a chance that the person you've dreamt about does miss you, there is a higher possibility that it is simply a reflection of something you have with that person in real life. I watched Kal Ho Na Ho yesterday and dreamt of Shah Rukh Khan, but he doesn't know I exist and cannot possibly be missing me.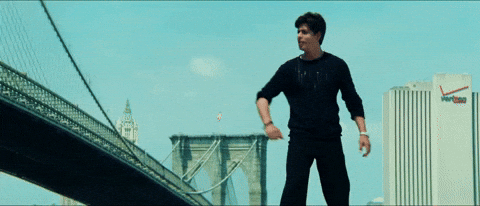 At the end of the day, what you make of your dreams is completely up to you. Because our dreams are so good at presenting the truth (if any) in confusing, almost code-like ways, we're the only ones who can decipher them. After all, what your dream means to you could mean something completely different to someone else, who has his/her own experiences in real life.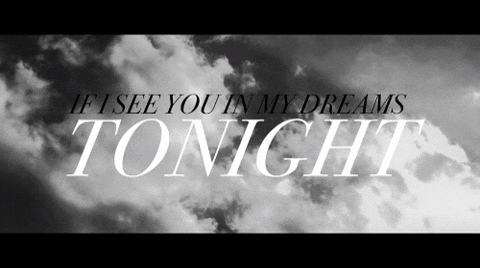 If you see your old friends in your dreams, give them a call. It may be a sign you miss them. If you're seeing your ex in your dreams, don't give them a call. Instead, figure out why you're thinking of him/her – an unresolved issue? Something you need to forgive yourself for? Don't jump the gun – you may just find the answers within yourself.
*Cover image credits: Photo by Wiwat Khamsawai on Unsplash
Email

Studio Hotline


+603-7724 1144

Office


+603-7710 5022

Fax


+603-7710 7098

Address


Media Prima Audio, PH Floor, North Wing, Sri Pentas, Persiaran Bandar Utama, 47800, Petaling Jaya, Selangor Darul Ehsan.